What is the etiquette for acknowledging sympathy? In the aftermath of the loss of a loved one, there is a lot to do: gather belongings; plan a funeral, burial or other memorial; settle the estate; attend to health bills and other paperwork; and most of all….grieve. Others around you may express kindness and sympathy toward you. These outpourings of love and concern — through sending flowers, attending a service, mailing sympathy cards and other acts of kindness — may help soften the grief a bit. What are the best ways to respond to these tender outpourings of solidarity and love? Here are the Dos and Don'ts for writing sympathy thank you notes.
Do keep track of who sent what
If someone sent flowers, write a description of them on the accompanying card and keep those in a centralized location — even a shoebox or paper bag will do — so you don't lose track of them in the whirl of paperwork. In the same way, place sympathy cards, inside their envelopes with the return address, in a similar receptacle. If you like, write on the envelopes whether there is an extensive, personal letter that should be responded to later.
Don't feel obliged to respond right away
Give yourself time to grieve. You can respond in several weeks or months.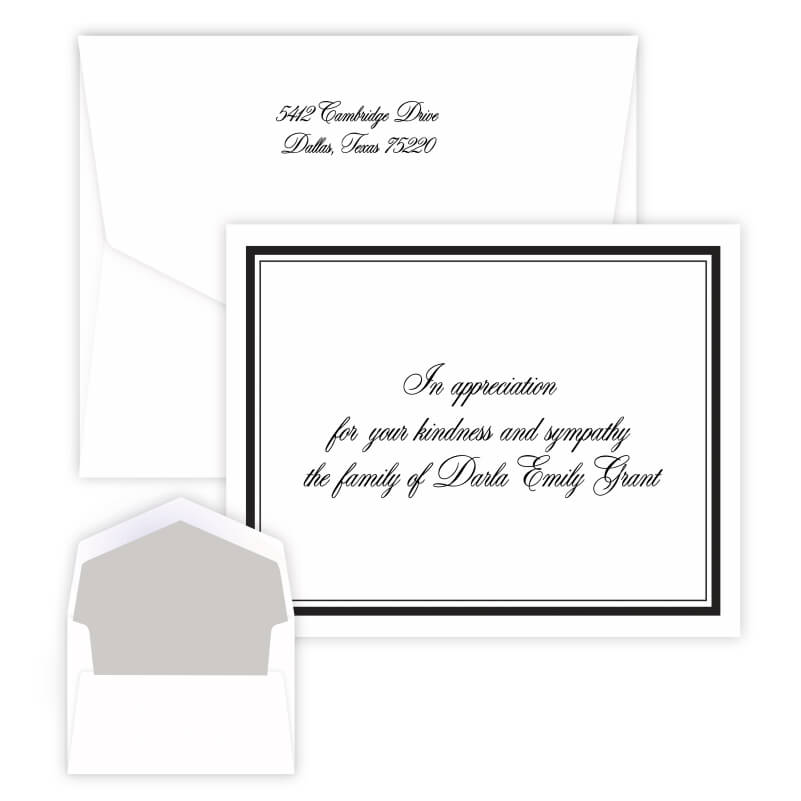 Do order pre-printed cards if you need to respond to many people
If the sympathy notes are pouring in by the dozens or hundreds, it's entirely appropriate to order acknowlegement stationery, as you see in the samples in this blog. Typically, these are folded notes, inside of which you should sign your name. According to Peggy Post, author of Emily Post's Etiquette, to those sending extensive letters, or those who are close to the family or loved one, or who have sent mass cards, flowers or other tokens, do write a few lines or more acknowleding their kindness, along with your signature.
Don't hand write a message to everyone
But not everyone needs to receive a handwritten message inside the card, according to Post. For those who are not particularly close to the family or deceased and simply signed their names in a commercial sympathy card, it's entirely appropriate to simply sign your name in the acknowledgment card.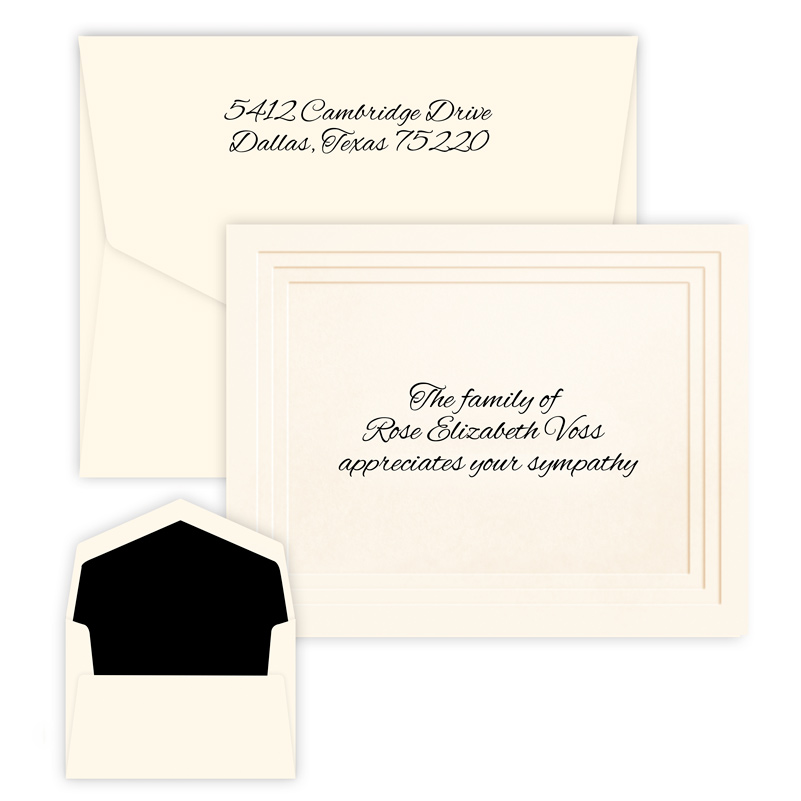 Do be specific in your sympathy thank you note
Thank them for the flowers, helping with the ceremony, sharing a beautiful memory, etc. In other words, be specific. You can be direct and brief, but the specificity is important: "Thank you for the beautiful flowers." "Thank you for the wonderful stories you shared in your card."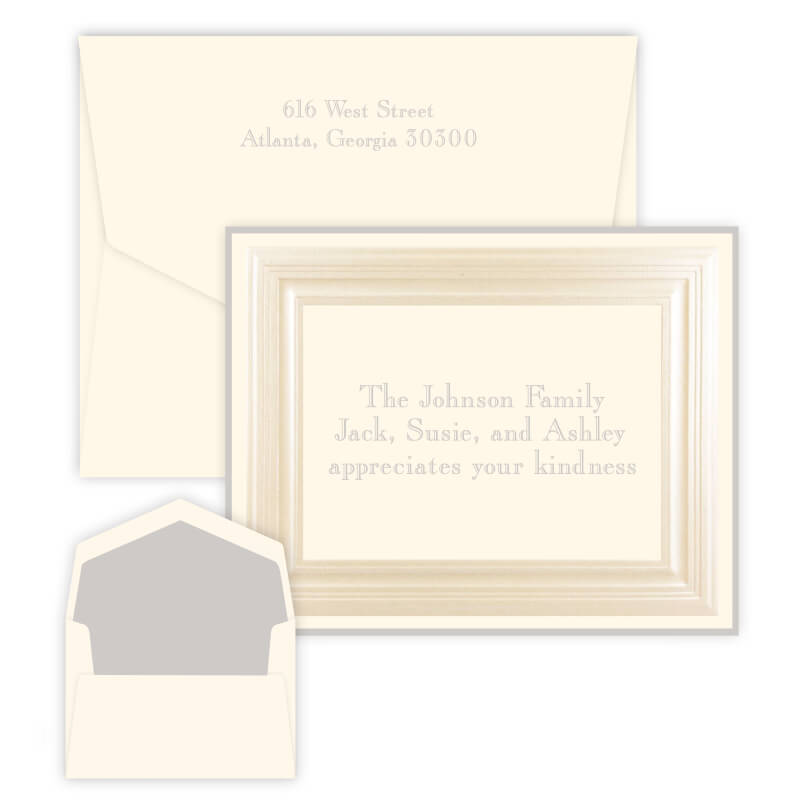 See our collection of pre-printed sympathy thank you cards. Printed on double-thick paper with precision printing techniques, they are a step above what you can typically find through a funeral home.