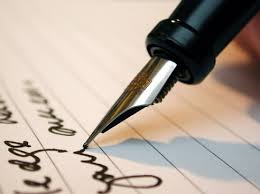 What's the difference between the words "Affect" and "Effect"? Have you ever scurried to the dictionary to find out while writing a letter, email, resume, job interview thank you, etc.?
The Answer Is…
"Affect" is generally used as a verb: it means to influence or have an impact on, or to move, touch or make an impression on.
"Going without my morning cup of coffee affects my energy level for the rest of the day."
"That compelling movie really affected me."
On the other hand, we usually use the word "Effect"as a noun: it means a consequence or result of some cause.
"Your effect on me is electric."
The upshot? When pondering which word to use — Affect or Effect — try to remember this nmemonic:
The cause creates THE E-ffect.
Remember that long E sound of the, leading into the long E sound of effect. "Effect" is a noun.
And then from there, you can remember that "Affect" is a verb.
Editor's Note: Of course, when we're talking grammar, there are always exceptions to the rules.  We list them here only because they're interesting, but you don't need to remember these, because they are very rarely used. There are some very rare occasions when we use "Affect" as a noun, but it is usually in the jargon/language of psychology and not in general conversation.  By the same token, you can sometimes use "Effect" as a verb, but it can sound stilted and not very conversational, so we usually avoid this use: "We effected change by following five key steps."