February 20 is #LoveYourPetDay. How are you celebrating? Whether you have a cute cat, an adorable dog, a hamster or an iguana, your pet is an important part of your family. They give us so many things: Unconditional love, unlimited entertainment, even a free reason to get outside and go for a walk everyday. Here are three fun and easy ways to celebrate your favorite pooch, kitty or other companion. How will you mark Love Your Pet Day every day of the year?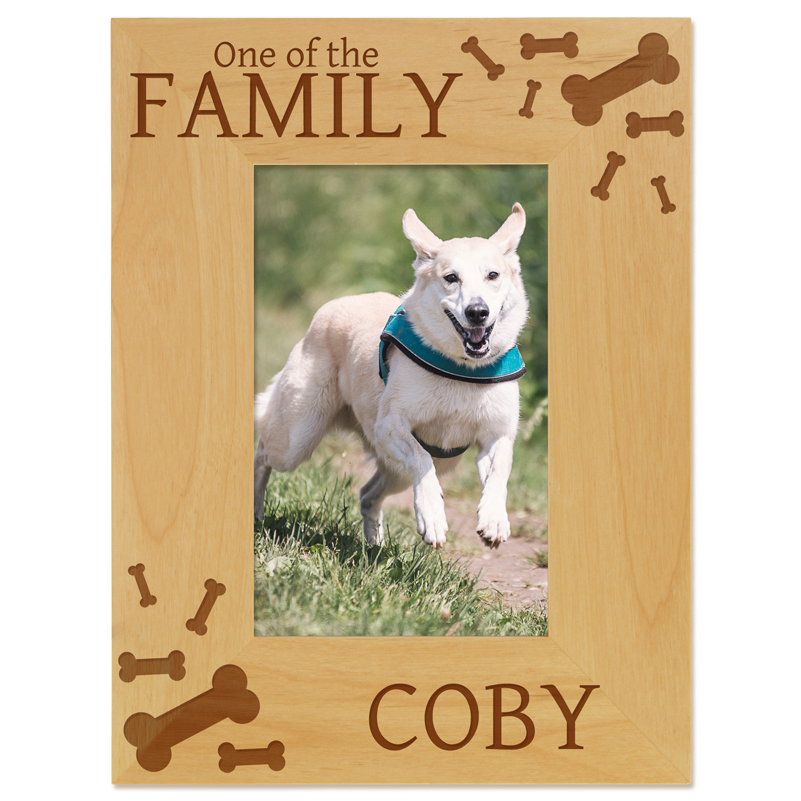 Photo & Picture Frame
Keeping a sweet picture of your pet on your desk at work helps you generate those endorphins. Your office mates will love the One of the Family Picture Frame. It's one of several solid wood picture frames we've designed with pet-themed artwork, including an engraved or painted name.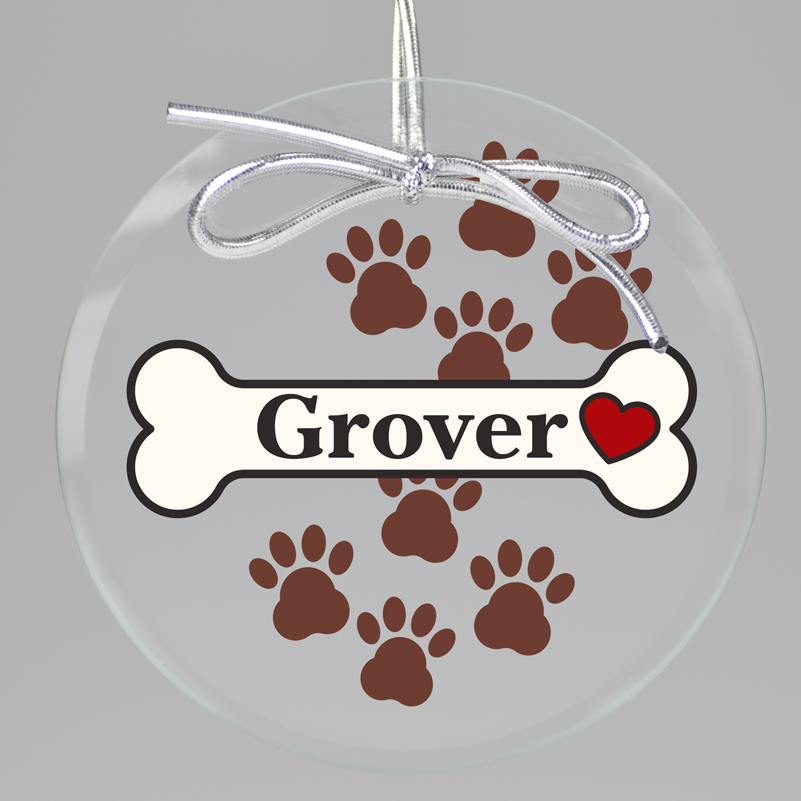 Keepsake Ornament
The holiday season is filled with nostalgia and traditions carried from one generation to the next. Decorating a Christmas tree is one such tradition. The Pawsitively Yours Printed Keepsake Ornament reflects the love you have for your pet.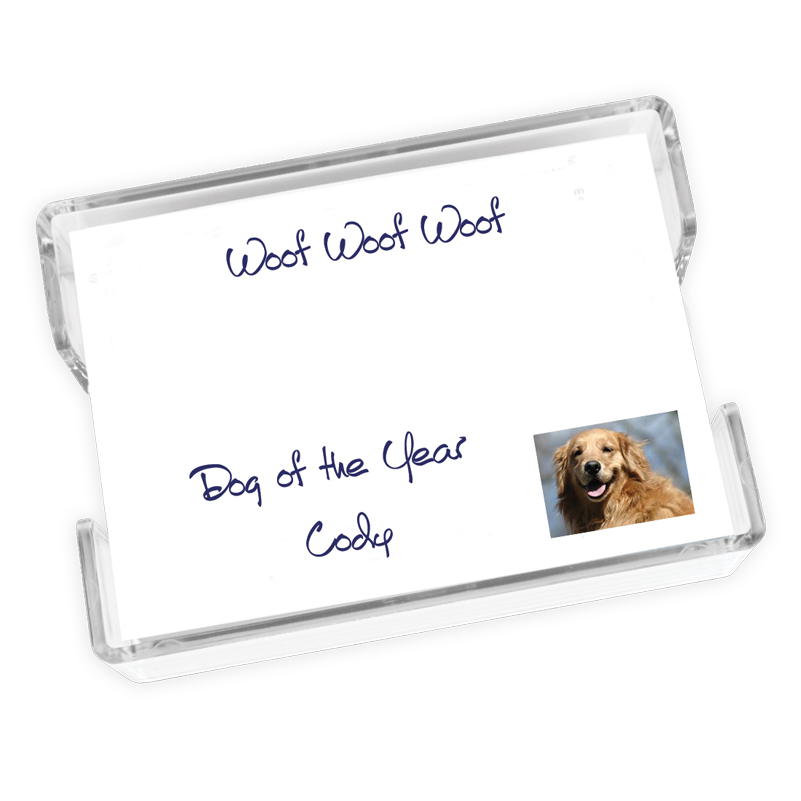 Photo Agenda
It takes just minutes to upload a full-color photo of your precious pet, and write a few lines of personalized text for a personalized notepad, such as the Family Photo Agenda. Choose an exclusive lettering style and matte ink color. We'll do the rest. In no time, you can find a place for these agenda sheets in their CrystalClear acrylic holder on your desk, on your kitchen counter, or on your bedside table.
So there you have it. Three easy and fun ways to celebrate #LoveYourPetDay every day of the year. Order today, the item will ship tomorrow, fast and free through FedEx Ground Shipping. When you give Tiny that can of tuna or new collar, be sure to give yourself something a little special too.