You can buy a box of notecards or a picture frame at almost any store, but personalized products are a step above the ordinary. They offer a way to put your own stamp on a design, making it unique. That's why personalized items make great accessories and wonderful gifts.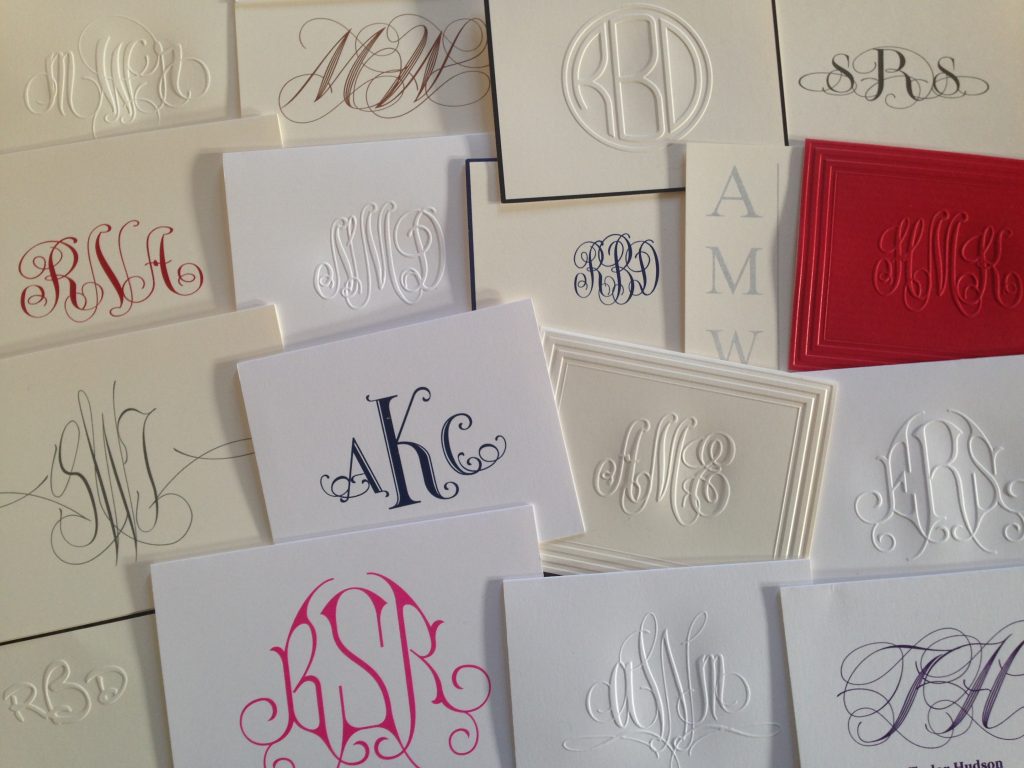 If you value the elegance and refinement of custom paper products and engraved glassware, you already understand the appeal of such items. But you may want to learn more about monogramming and engraving — how they're alike and what makes them different. Both techniques are used to distinguish products and make them unique to the person who purchases or receives them. Whether you're adding initials or a name to napkins, guest towels, correspondence cards or wine glasses, it's helpful to understand these techniques and how each one can be a great choice for you.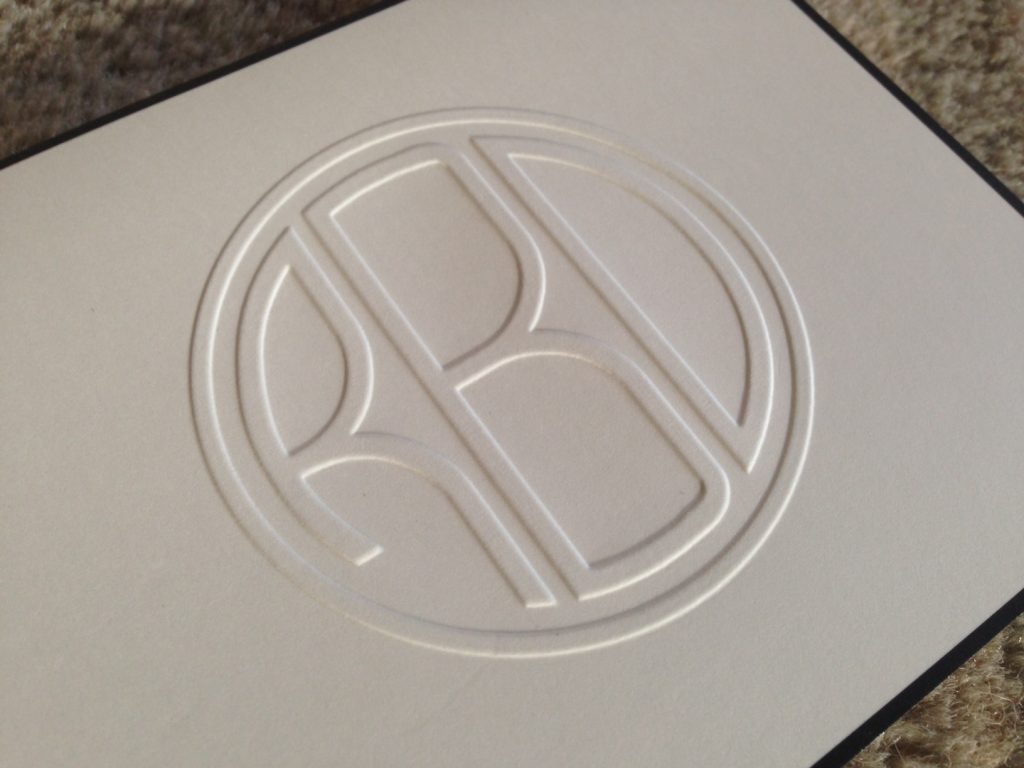 What Is Monogramming?
Monogramming is the process of adding a monogram, which is a set of entwined initials, to an item. The monogram typically features a person's first, middle and last initials, with the initial of the last name in the middle. Monograms are an elegant and classic addition to a wide range of objects, from picture frames to cutting boards, wedding napkins and monogrammed stationery. Depending on the material they embellish, monograms can be embossed, foil-pressed, embroidered, printed, stamped or engraved.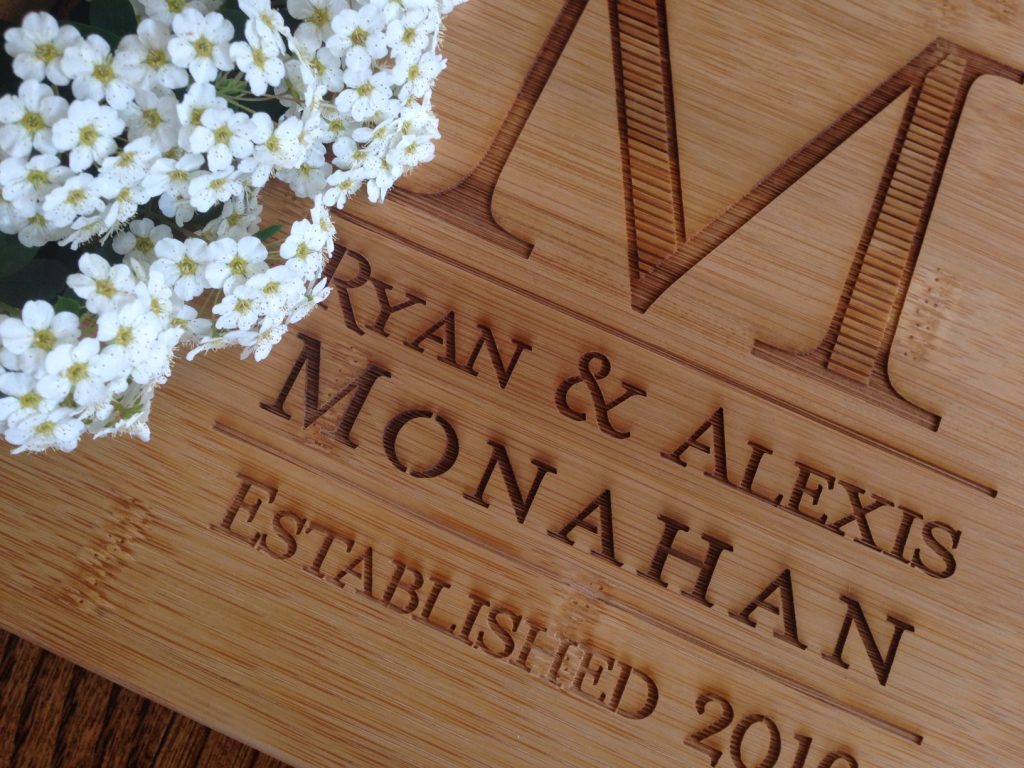 What Is Engraving?
Engraving is the process of cutting a design into a surface. That could be a monogram, but it also could be a name, an image, a logo or something else. People create many different kinds of engraved personalized gifts, including ornaments, picture frames, glassware, coasters and more.
How the Two Processes Compare

Both monogramming and engraving are used to add a personal touch to a special item. Monogramming typically is used on materials such as paper or cloth, while engraving generally works best on hard surfaces such as glass and wood, although it's also possible to engrave card stock. Likewise, engraving can feature many designs besides a monogram. Our customers engrave everything from names to messages to images and are only limited by their imagination.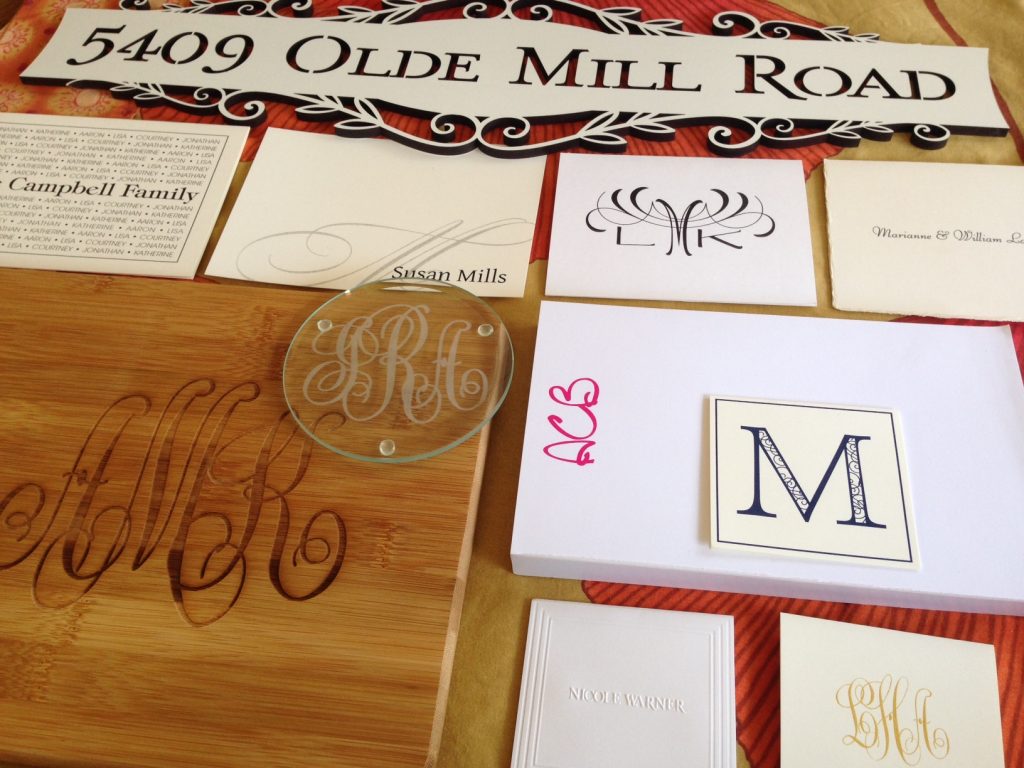 Come to Giftsin24 for Personalized Gifts of All Kinds

Any time you're looking for a beautifully personalized gift for someone in your life, Giftsin24 is at your service. We offer gifts suitable for both engraving and monogramming. Whether you choose engraved coasters or monogrammed notecards, you can count on us for the highest quality at the most competitive prices. For more than 50 years, we've built a reputation that is synonymous with quality, speed and affordability. Customers choose us because of our quick turnaround, impeccable order accuracy, classic and on-trend designs, free FedEx ground shipping and tasteful packaging.

Shop our site today and place an order anytime. Most gifts ship out within 24 hours or 1 business day.