A newly minted diploma is cause for celebration. The new graduate is jubilant. Parents beam like the sun with pride. You chose a date for the party and have invited friends, family and fellow students. You've dug out your favorite summer outfit and are ready to fête the student of honor and their achievement. Now all you need is the gift!
Here are three of our best gift ideas for grads. Affordable, thoughtful and perfectly befitting this important occasion.
1. Personalized stationery gets the job done
Nothing says "grown up" more than having your own personalized stationery. Particularly for a college grad looking for a new job, personalized stationery will really come in handy, from the interview thank you to keeping key professional connections alive.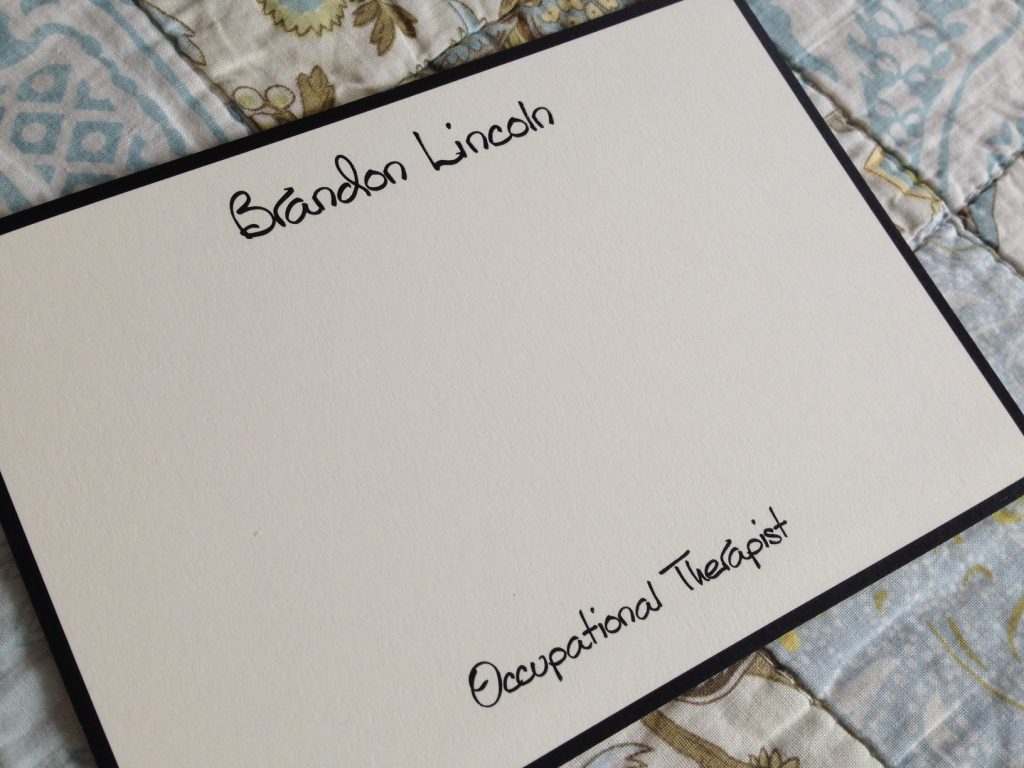 Monograms, names, embossed, raised ink … the possibilities are endless. Try the classic good looks of the Highland Card (shown above). Because young people are so mobile these days, skip the optional return address. But a border or envelope lining or even 100% cotton paper could be very nice.
2. A picture frame with their name
A new graduate probably has at least several cherished high school or college photographs. A special prom date. Earning straight A's. Hanging out with their best buddies. Scoring the winning point. Giving a speech. Crossing a finish line. All of these moments and more make up the memories of cherished school years.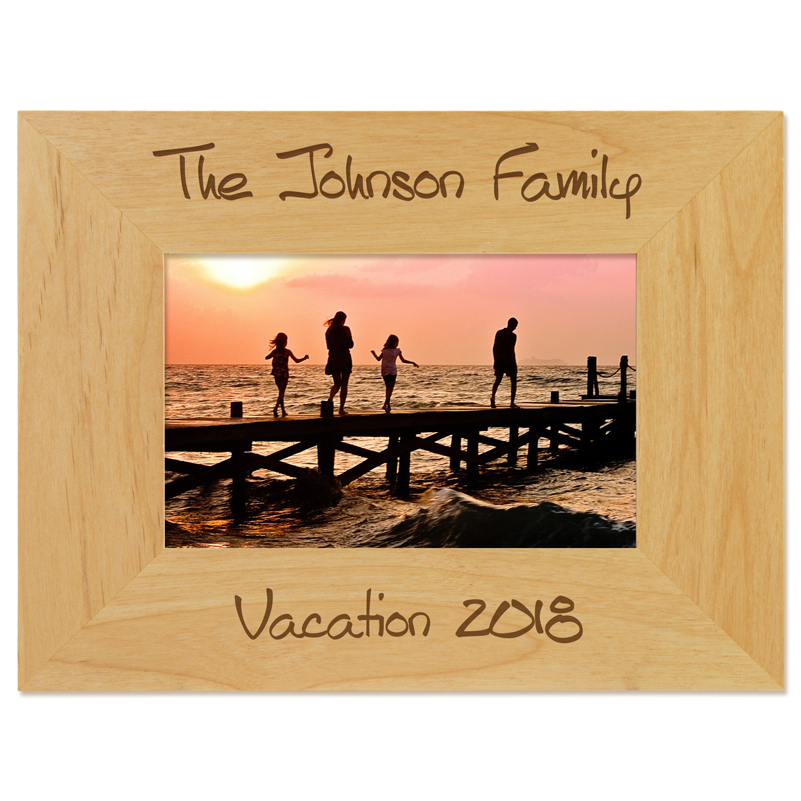 The Treasured Moment Picture Frame can work beautifully — simple, clean and offering plenty of room for a special message. Other frames offer motifs that could work just as beautifully. Personalize it with the graduate's name, school, graduation date, nickname, small caption, or any other short message.
3. A personalized ornament they'll cherish
Every year, we open our box of Christmas ornaments to discover a treasure trove of memories, from a birth to family vacations, the school years and much more. Giftsin24 is proud to offer personalized ornaments that mark important occasions. In addition to giving a keepsake the graduate will cherish for years to come, you can also use these engraved glass ornaments as gift tags, table place markers, party favors and more. They will serve to remind your guests of the special celebration you held.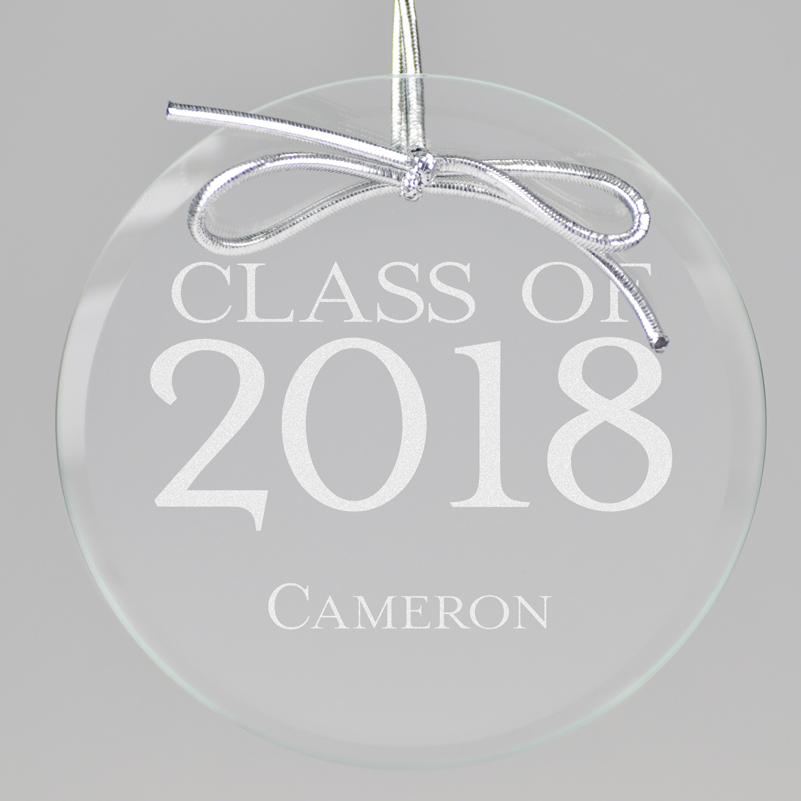 For graduates, we love the Senior Class Keepsake Ornament. It comes in clear or red glass and includes space for the graduate's name. Presented with a silver ribbon in a velvet pouch, the ornament will serve as a proud reminder of the graduate's achievement.
Intrigued? You can find many more good gift ideas for graduates. Check out personalized stationery, engraved gifts and notepads. You'll earn a spot at the head of the class.