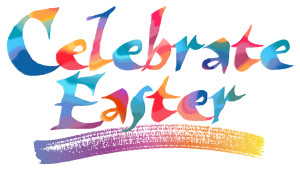 Choose giftsin24 for colorful and fun Easter basket ideas. Our personalized gifts will delight and amuse everyone. But first…
Fun Easter facts:
• Easter is the second best-selling candy holiday in America, after Halloween.
• The largest Easter egg ever made was over 25 feet high and weighed over 8,000 pounds. It was built out of chocolate and marshmallow and supported by an internal steel frame.
•  Hares and rabbits have long been symbols of Easter. In Germany, people began incorporating these soft furry creatures in Easter customs. Over the centuries, they told tales of an "Easter hare" who laid eggs for children to find.
Easter Basket Gift Ideas
The traditions of Easter include colored eggs, lots of chocolate and candy, and of course, Easter baskets.  If you're looking for fun and creative Easter basket ideas this year, take a look at Giftsin24. You'll find colorful, useful and personalized gifts that go beyond the usual Peeps and jelly beans.
How about a set of personalized notes, cards or tablets?  Imagine their delight when they find this unexpected treasure, nestled in among the treats in their basket.   Personalized with their name, a gift of stationery makes a thoughtful and loving present for all the special people you want to remember on this holiday.
Children especially will enjoy writing notes to grandparents and friends on their very own stationery.  Browse our Youthful Gifts category for personalized gift ideas for that special boy or girl.  We have bright and colorful designs in notes, memos and tablets.
Remember your loved ones this Easter with personalized gifts. They will enjoy them long after the holiday is over.