Mother's Day is on its way. Are you ready? We have gifts that are personalized and beautifully crafted.
"Mothers hold their children's hands for a short while, but their hearts forever."  – Author Unknown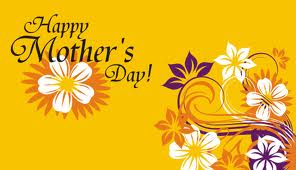 Your mom is a special person.  She does so much for her family, and often with very little thanks.  She's cook, maid, chauffeur, nurse, care-giver, nurturer, decorator, gardener and sometimes sole provider. She praises, encourages, supports and understands.  After staying up late to help you finish your school projects, she makes you breakfast in the morning.  She always displayed your artwork proudly on the fridge. She even kept the macaroni-encrusted "jewelry box" you made her!
Mother's Day is the perfect occasion to show her how much she means to you and how much she's appreciated. What will you do for your mom this Mother's Day?  Will it be breakfast in bed?  Perhaps a gorgeous bouquet of flowers or some jewelry.  Maybe you're just going to spend the day with her and the family.
No matter what you do this year, let Mom know that she's one-of-a-kind. She deserves it!  Here are some of our favorite Mother's Day gift ideas for Mom:
5 Mother's Day Gift Ideas
Damask Note – Elegant embossing and a raised-print name combine to create a note she'll love to use.
Family Pride Note – Let Mom show off her family pride with the names of all her family members!
Family Photo Memo Square – Mom can jot notes, lists and ideas on these handy squares that feature a photo of her favorite people.
Henley Traditional Monogram Note – A classic.  Lovely script monogram deeply embossed on a simple, yet stylish, note.
Somerset Wardrobe – The original three-card wardrobe that makes the perfect gift.