Discovering personalized stationery has been a revelation. It feels wonderful to pull out a piece and make that first penstroke on the smooth paper topped with my name or monogram. Personalized stationery elevates the experience of letter writing.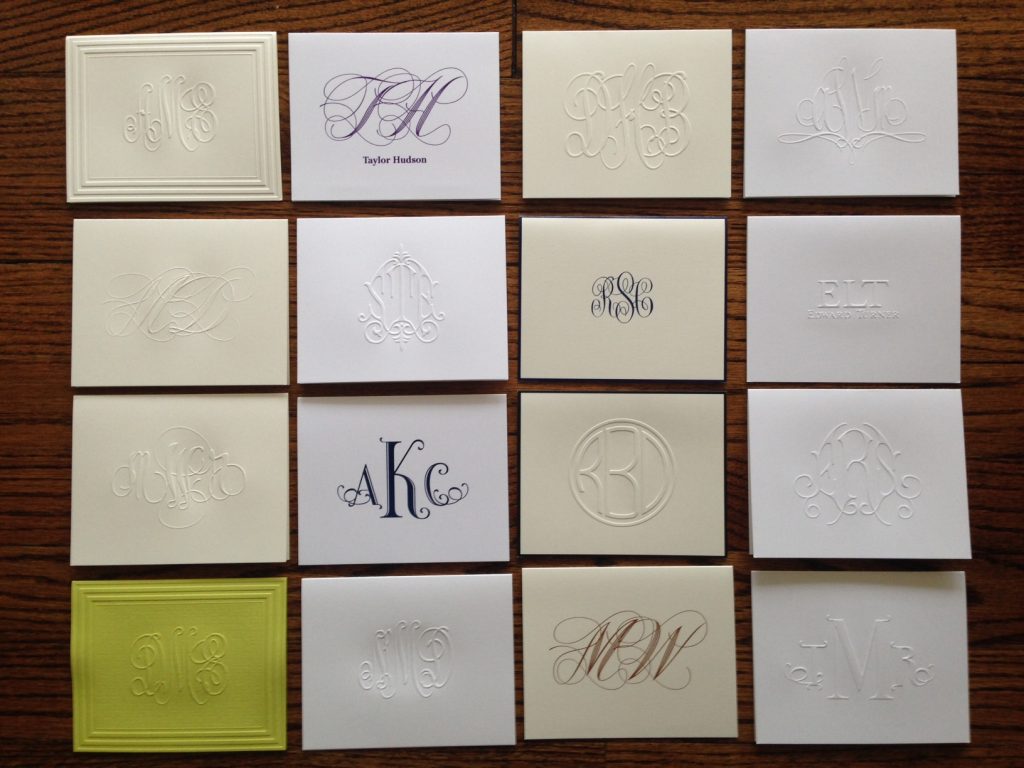 For some people, owning personalized stationery is like owning a pair of really good, dark-rinse blue jeans or a string of pearls. It's something you use often and looks great with everything. But for other people, it's a bit of a mystery…it's something you might have heard about or seen in an old photograph of a famous writer at his or her desk, but not anything you or your friends have ever actually owned.
To this point, I was 45 years old when I discovered the idea of personalized stationery. I grew up and live in a northern city in a squarely middle class neighborhood. My friends and family had always sent me notes on plain stationery. When I was younger, we used notebook paper or sometimes plain letter sheets. When I got older, we used greeting cards, or boxed cards from the grocery store. Later, we used email and now texting.
Personalized stationery options
At first, I considered each piece precious; I wanted to save it for "special" occasions. But soon I realized that — at $45 for a box of 25, or $70 for a box of 50 — it cost less to use my stationery than it did to buy a greeting card at the store….way less!
Now, when I want to sit down and write a letter or a thank-you, the first thing I do is to pull out my boxes of personalized stationery and decide which style to use: my white flat card with silver lettering, or my ivory folded note with an embossed monogram or my monogrammed ivory letter sheets.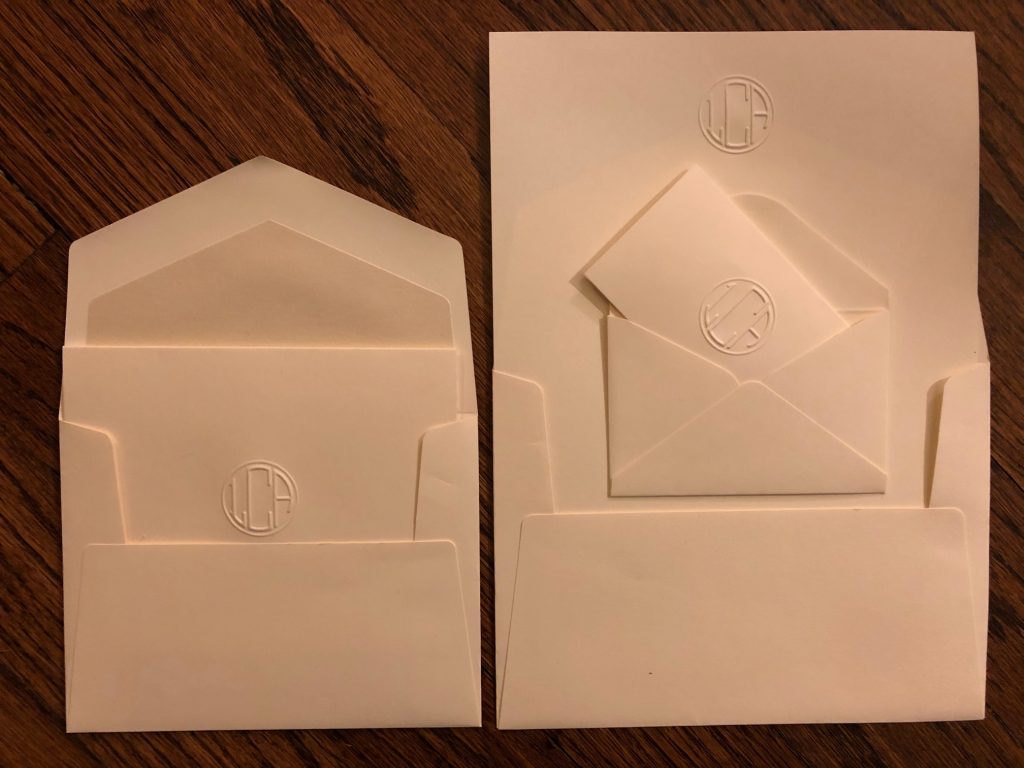 There are two main methods of personalization: your initials (otherwise known as a monogram) or your name. For the longest time, I owned simple monogrammed stationery — a flat card with a navy monogram and a matching navy border. Simple. Classic. I wanted my first personalized stationery to be traditional like that. When my blue monogram stationery ran out, I tried an embossed monogram. I love that it is 100% recyclable and even compostable, so it is eco-friendly. At the same time, it's also very classic.
Recently I discovered an intriguing lettering style and decided to try my name as the personalization. I love that one too!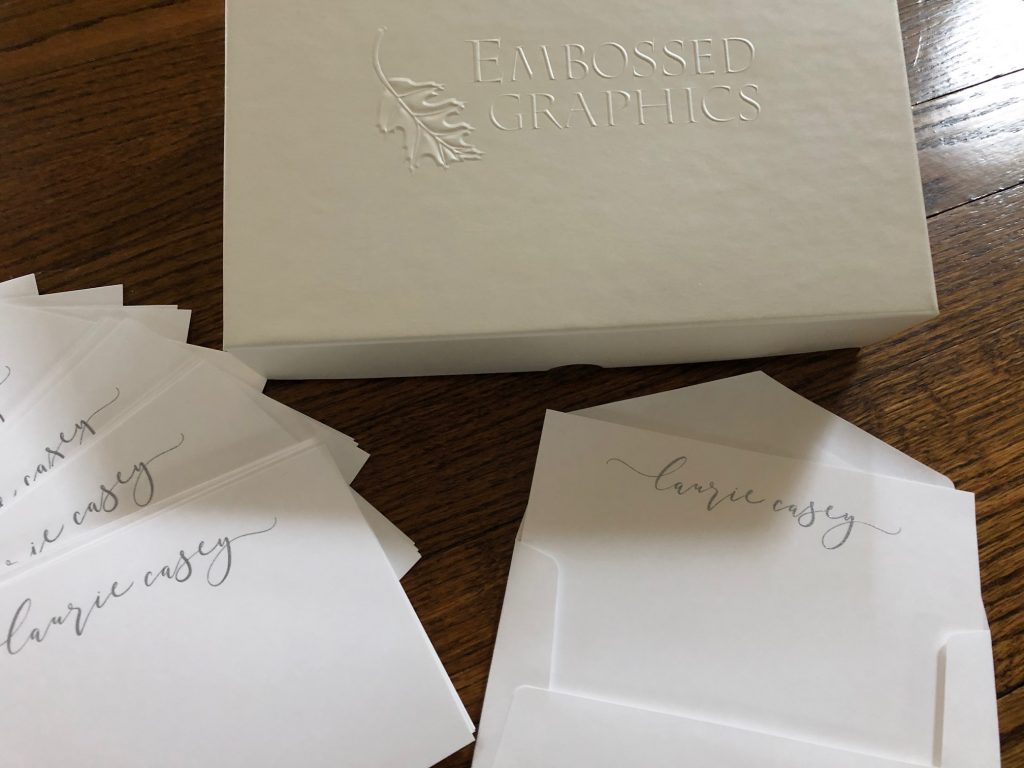 A smart investment
My investment in personalized stationery has paid off. Writing notes and letters has become a pleasure. I delight in running my fingers over the raised lettering or embossing. I feel like my stationery expresses myself beautifully. And when my box runs low, I feel excited about making a decision: Do I reorder a favorite or select a new design?
Personalized stationery options can feel endless. To simplify your decision, go with your gut. What style speaks to you? Look in your closet: do you tend toward the traditional or the trendy? Perhaps take a cue there. Good luck with your decision!