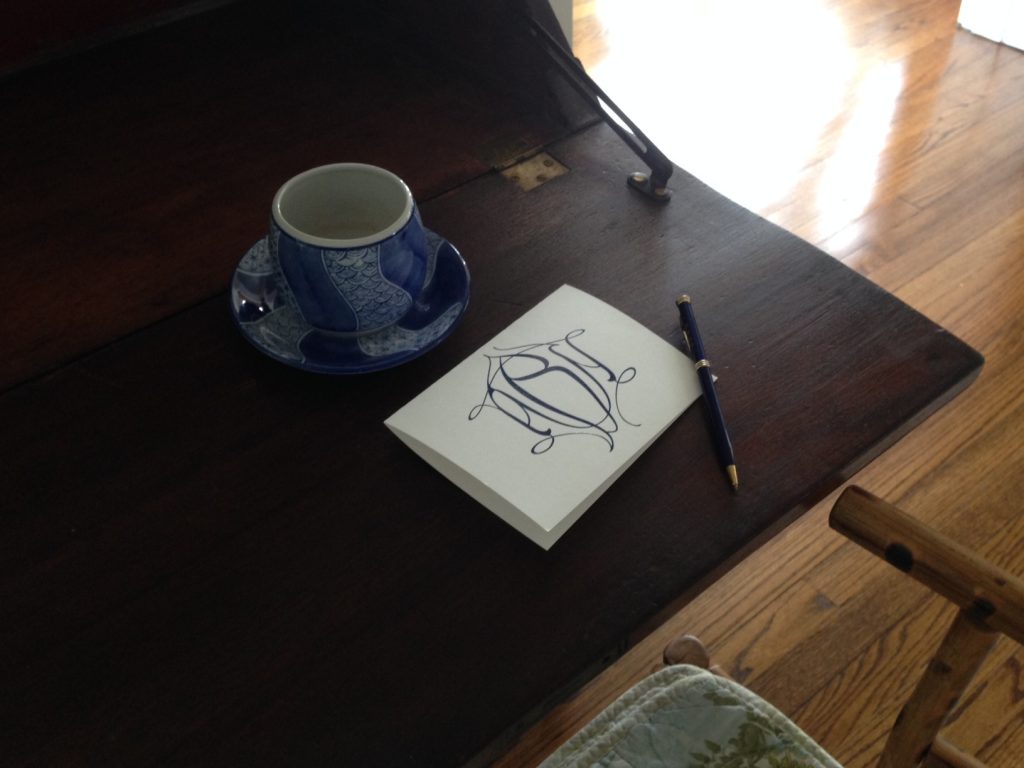 Happy Letter Writing Week! We're plugged in 24/7. We're Instagramming, Lyfting, streaming and texting. Spending one week celebrating pen and ink — and perhaps even unplugging — feels like an extremely wonderful idea!
Slowing down and enjoying the pleasures of writing our thoughts to our dearest and closest friends and family may seem quaint, but letter writing can also be powerful. First, reaching out to others can strengthen our sense of community. Second, it can help us to unplug for an hour or two. Researchers tell us our screen culture increases our anxiety, cuts us off from one another and in some ways is more addictive than crack cocaine. Third, and let's be honest here, letter writing gives us a chance to show off our beautiful stationery. Sure, we can use notebook paper or email, but where's the fun in that?
I love the smooth feel of the stationery, the raised impression of the embossing or thermography, and crisp sounds of the paper rustling. It's a total sensory experience, and those sensations are some of the pleasures of letter writing.
Letter Writing Tools
Currently, my stationery wardrobe features two main pieces:
Henley Monogram Wardrobe. Mine is embossed on ivory paper with opal linings inside the envelopes. It's a classic combination and has the added benefit of being compostable and eco-friendly. I love the traditional letter sheets, enclosures (which I can use for just about any occasion) and folded notes. It's such a treat to open my box and decide which paper to pull out.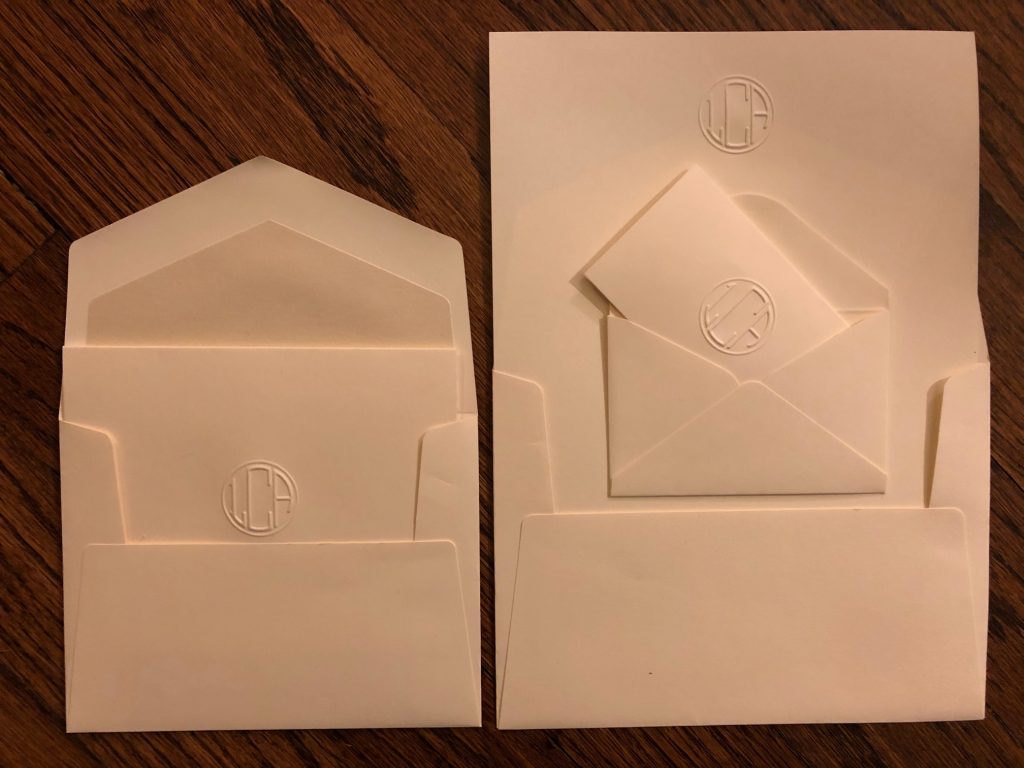 Luna Card. I just received this stationery in the mail, and what a pleasure it was to open! The Luna Card features a beautiful new lettering style, which I ordered in silver raised ink on crisp white paper. It's so pretty and feminine, but with a modern take, so it doesn't feel old-fashioned.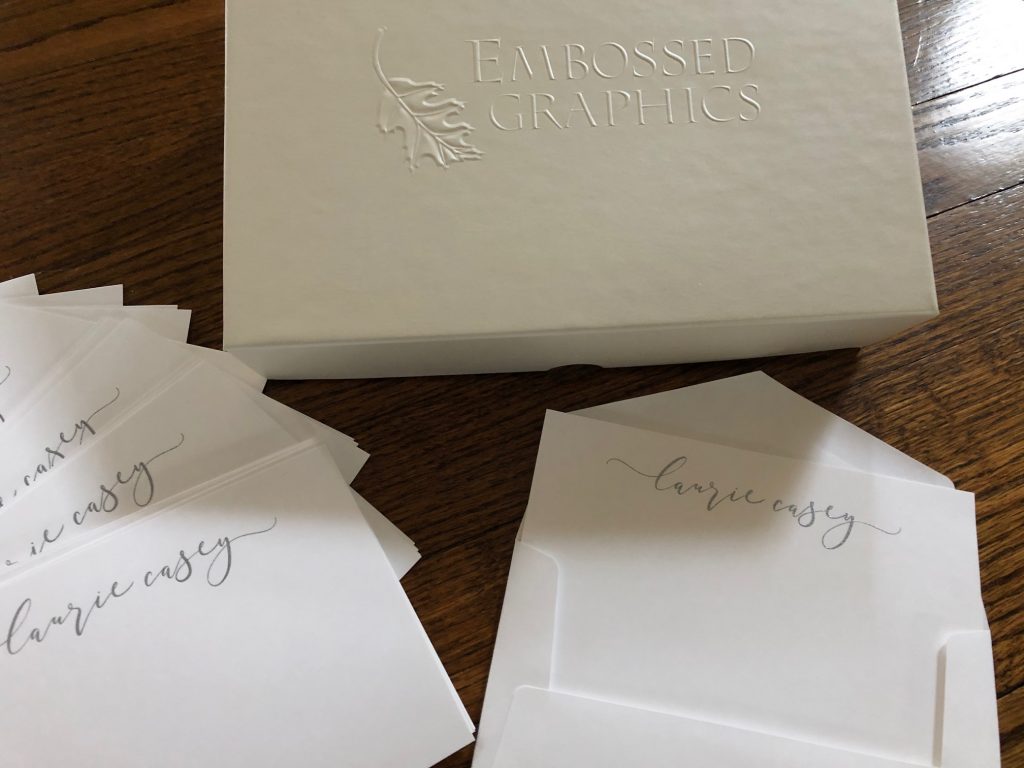 So as you go through your contacts and decide whom to write during Letter Writing Week, put some thought into how the paper feels between your fingers, how the design enhances your experience. And if you feel the need to order new stationery, we have a wonderful selection of notes, cards and letter sheets, as well as new stationery to try.