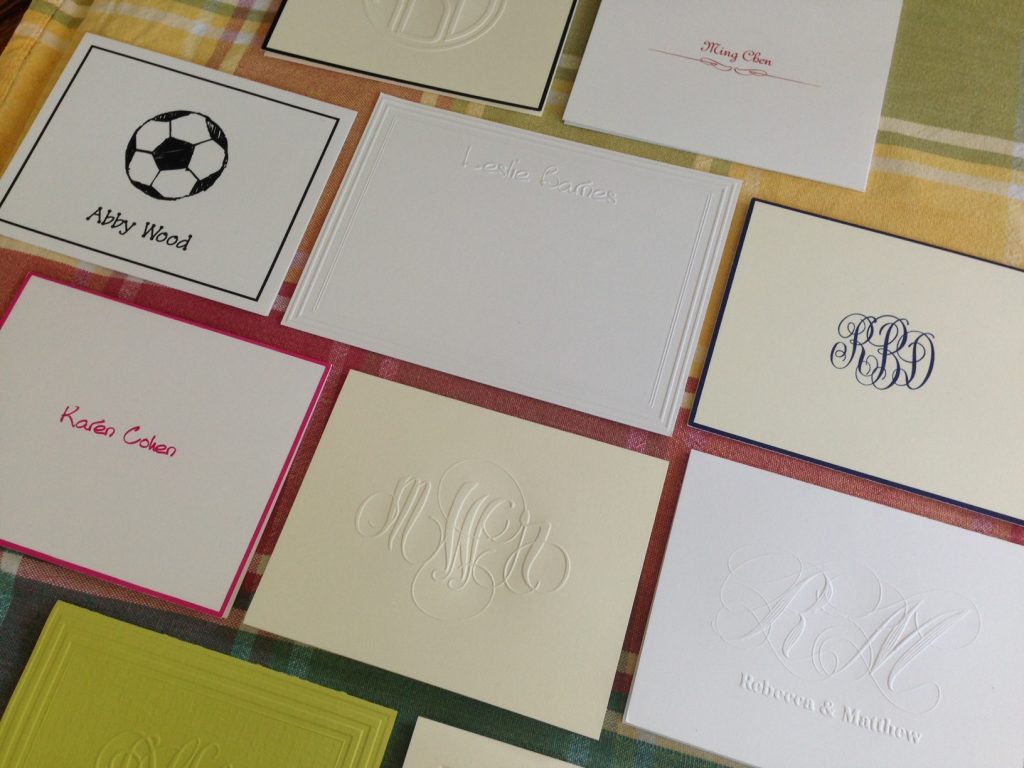 No matter the occasion, personalized stationery is a gift that's always in style. Why? Simply put, it's thoughtful and useful. When someone opens a box of custom cards, notes or notepads, he or she gains a tool for correspondence with a little luxury, to boot.
Whether you're shopping for birthday, graduation, wedding, anniversary, hostess or some other sort of gifts, you can't go wrong with this choice. To demonstrate that even further, here are five reasons why personalized stationery is always the perfect choice:
1. It's unique
Because they feature a person's name, monogram or messaging, no two personalized stationery gifts are alike. That's why custom notecards are a one-of-a-kind present. You won't worry that the recipient gets duplicates. Personalized paper or notecards won't get lost in the shuffle. Each set is as unique as the person who receives it.
2. It's thoughtful
When designing personalized stationery for a loved one, you communicate that the person matters to you. How? By creating personalized paper, you not only took time and energy to choose a style, but you also input the recipient's name or monogram. It shows you care.
3. It's economical
The age-old saying that "it's the thought that counts" rings true with personalized stationery gifts. They're proof that you don't have to spend a bundle to provide someone with a meaningful present. Opening custom-made stationery is always a treat — regardless of its cost.
4. It's memorable
Unlike many generic gifts, custom-designed stationery makes a meaningful impression. It's not a mass-produced product, but rather a gift tailored to the recipient. That's why, for as long as the paper lasts, your recipient is sure to think of you. With every handwritten note, he or she has a fresh reminder of your care. Custom-made stationery is hard to forget.
5. It's sure to delight
Last but not least, getting a custom gift is fun. Who wouldn't love to open a box of personalized notecards or papers, knowing they were designed with you in mind? When you surprise someone with custom stationery, the gift recipient will cherish it for a long time. Personalized notes are something special in a world of digital interaction.
From business colleagues to family members, everyone appreciates being thought of with a personalized gift. To learn more about our tailored stationery options at Giftsin24, browse our website. Think about your recipient's style and find a design that matches it beautifully. From elegant monograms to colorful borders, we have a wide range of options. Place your order today!