Choosing a gift can be difficult for certain situations. This is especially the case when you need to select a gift for someone you don't know well, such as your child's teacher, or you're searching for a hostess gift. Not sure what to choose? It's always appropriate to consider personalized stationery.
Stationery includes decorative paper, notepads or cards — along with the envelopes for sending the notes. You can customize the stationery to fit the occasion and show that you put thought and care into your gift.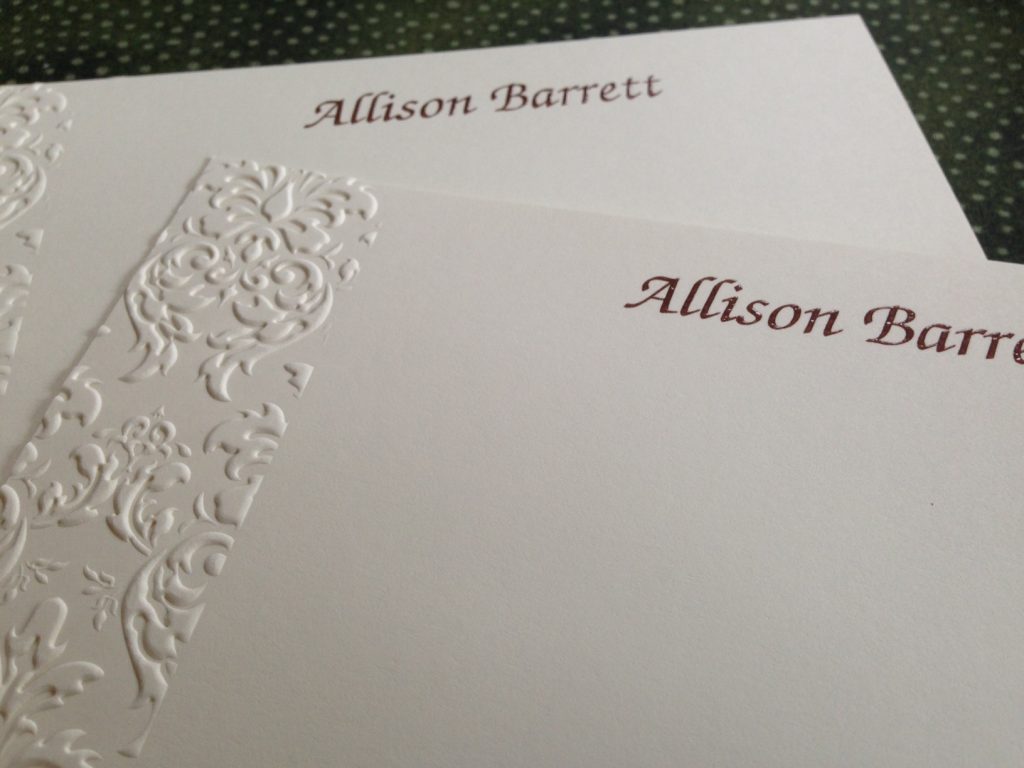 When to Give Stationery
Stationery is ideal for specific occasions. You can help people thank their guests for a shower, wedding or other event by giving thank you stationery. This will make the couple's life easier when they are ready to send thank you notes. A wedding is also an opportune time for personalized stationery, because you can start the newlyweds off right.
You can give stationery to a host or hostess of a party — whether you give it by itself or along with a larger gift. For this occasion, the stationery could help the hosts thank their guests or could simply provide notes for whenever your recipient feels like writing throughout the year.
When someone is going on a trip or moving, stationery is an excellent gift. You can add a return address to celebrate your friend's new home. Stationery is also ideal for someone young who is going to camp or college.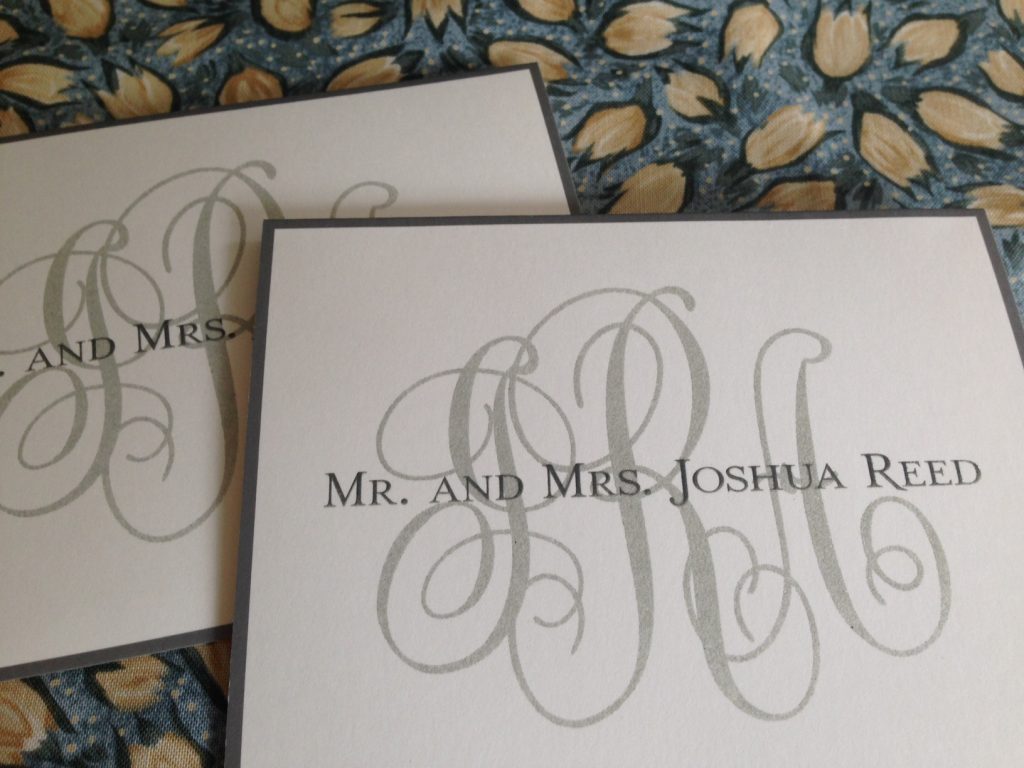 How to Personalize Your Gift
By personalizing the stationery, you make it a thoughtful, unique gift. Stationery can be individualized in a variety of ways. First, you can choose designs and paper that fit the occasion. Select colors that match a bride's wedding theme, choose a design with the recipient's favorite flower, or pick cards decorated with different countries for a traveler. Once you have chosen the stationery, you are able to customize it with the person's name and even a greeting. For example, you could give paper with letterhead that says, "From the [ ] family." Or you could tailor the stationery to an event. For instance, help a couple thank people for their wedding gifts by customizing cards with a saying such as, "We were so happy to share our special day with you."
What could be better than the gift of personalized stationery when you attend an event or want to encourage someone to keep in touch? Fine stationery makes an impression, while personalizing it shows you put the extra time and attention into your gift.
See our collection of personalized stationery for all occasions: