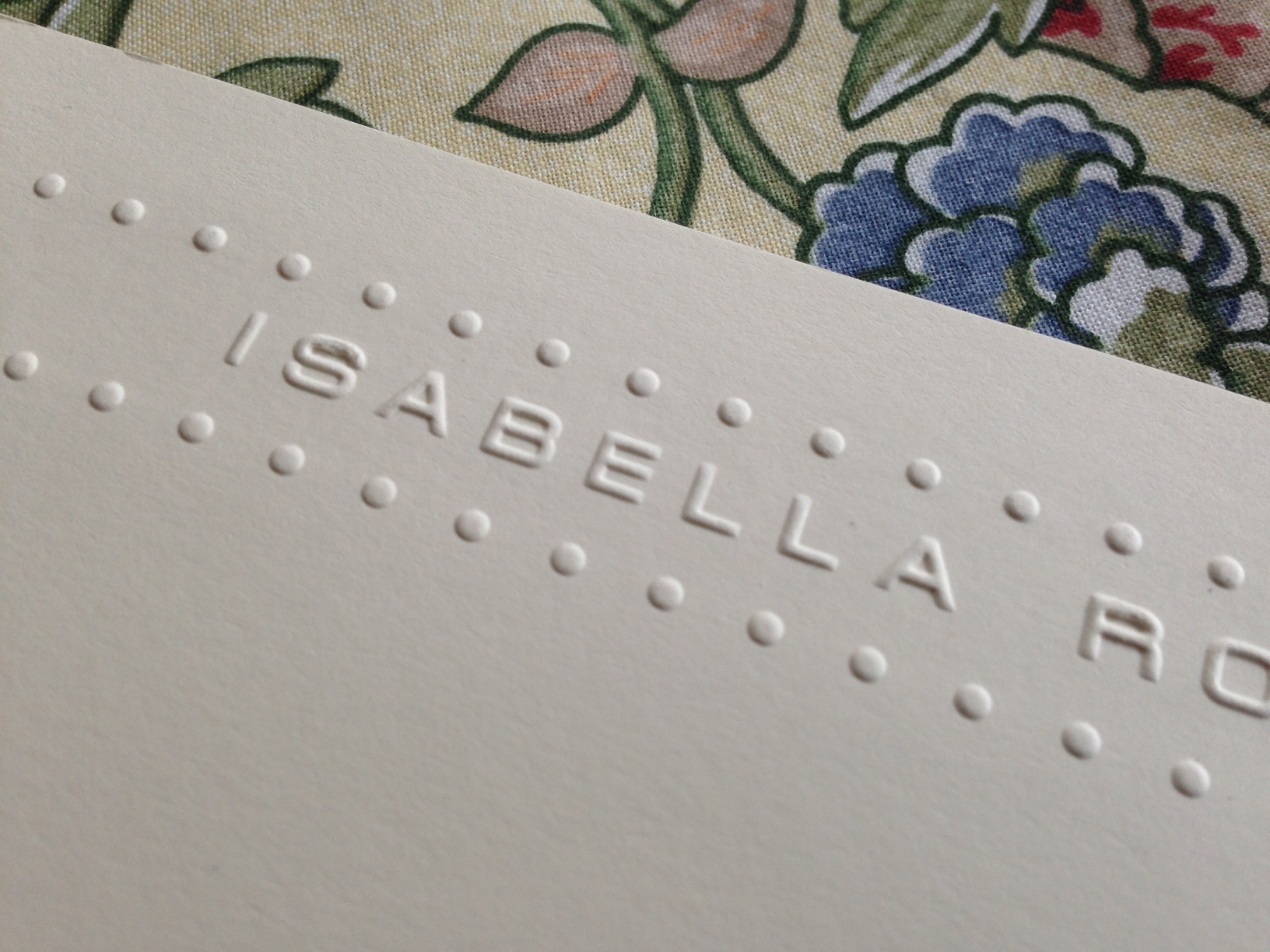 Many people enjoy using stationery. After all, it's a pleasure to pull out a crisp new sheet and put thought to paper. But for some of us, the joys of stationery transcend ordinary pleasure. You know who we are… we are the stationery addicts.
How do you know you are one of us? Here are some common signs you are a stationery addict:
Your heartbeat speeds up when you spy a new monogram style you've never seen before.
When you have downtime, you use it to look for new stationery (and sometimes you look when you should be doing something else – but shhhh, it's our secret).
The boxes in which you keep your stationery are almost as pretty as your stationery, and definitely prettier than the containers you use for other essentials, such as food, water and clothing.

You know stationery printing methods (embossing, thermography, letterpress, etc.) and you have at least 5 examples of each of them in your collection. Bonus points: you can define the difference between blind embossing and debossing.

When you feel low, you get out your stationery and admire it as you ponder whom to write.
You have splurged on 100% cotton paper stationery – and maybe even ate pbj sandwiches for a week to afford it.
When you're in a new city, you make a point to research and visit its best stationery store.
You save your prettiest stationery for the people you love the most – it would be a shame to waste it!
Of course, the best and biggest sign you are a stationery addict is being a Giftsin24 customer: you can satisfy your need for a stationery fix in just a matter of minutes – and receive it at your door within a few days.
Feeling a craving coming on?
Check out one of our newest items: Pearl String Monogram Note. It's a delightful riff on our Classic Monogram, but with a cool pearl strand treatment.