When it comes to personalized printed party napkins, it's nice to have the right amount of choices. Too many, and it's too hard to make up your mind. Too few, and you can't make your vision a reality. With our new Printed Napkins & Guest Towels, you have the perfect palette of ink colors and fonts. It's easy to create personalized napkins that match your party theme or decor.
Here's your guide to creating the best personalized party napkins for your next event. Here are your best choices for all kinds of occasions.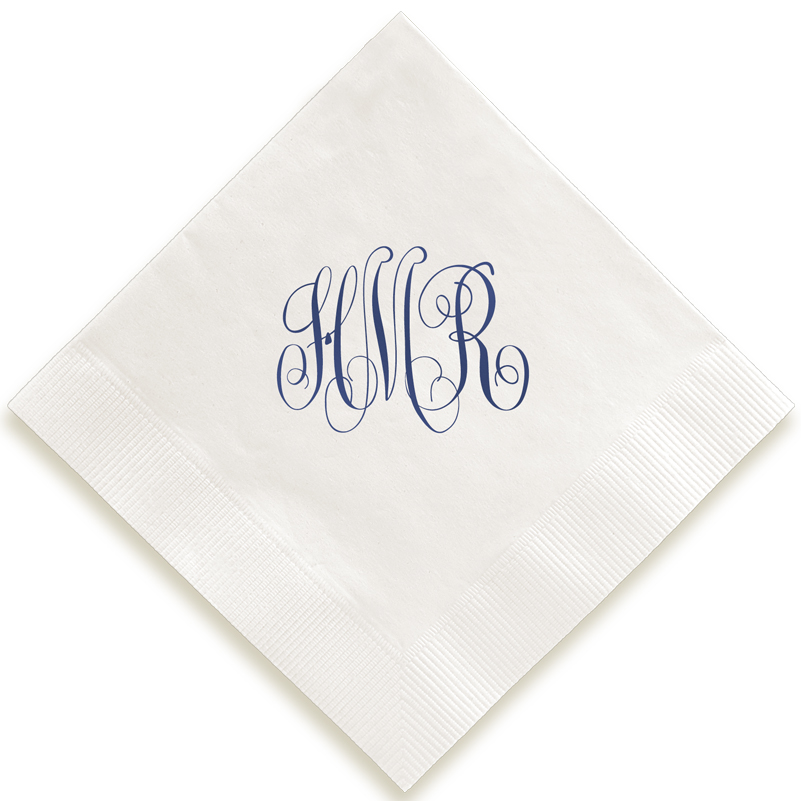 Dinner Party Napkins
If you love to host small dinner parties with friends, family and work colleagues, here's your secret weapon: Delavan Monogrammed Printed Napkin. It's a classic design with your choice of monogram, plus 17 ink color choices. The monogram is printed using a four-color ink process. It's not foil. It's not thermography. The ink is flat and matte. If your decor is gold or silver, modern or classic, bright or neutral, you'll find ink shades and monograms to match.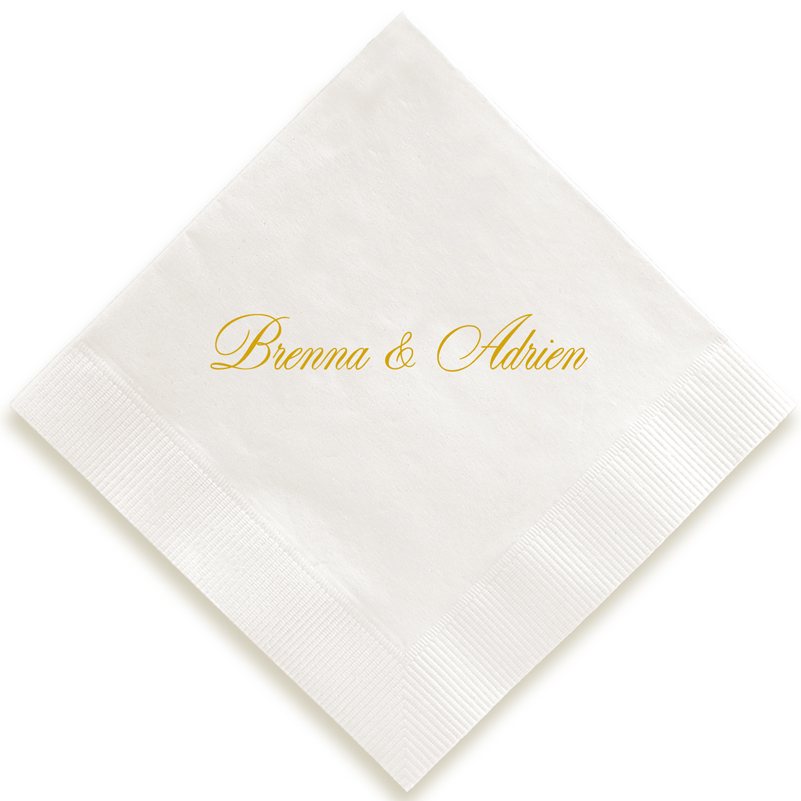 Wedding Napkins
On the other end of the spectrum, wedding receptions and wedding showers tend to be larger gatherings where the special couple is the focus. The Derby Napkin can be your go-to choice for cocktail hour, with the bride's and groom's names elegantly printed in gold ink on crisp white paper. For dinner, choose the coordinating Derby Guest Towel.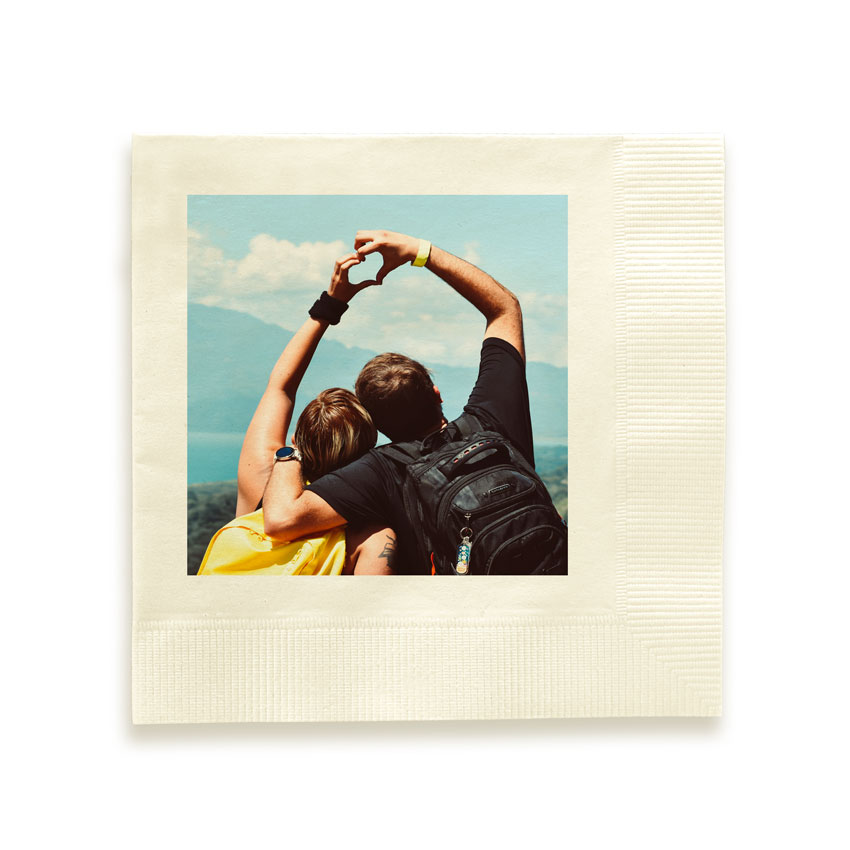 Birthday Party Napkins
Our Full-Color Photo Napkin is a natural for birthday parties. Whether the honoree is 1 year old or 100, a full-color photo napkin is the perfect way to mark the occasion. Wouldn't it be cute to send everyone home with a tiny framed version of the photo as a party favor?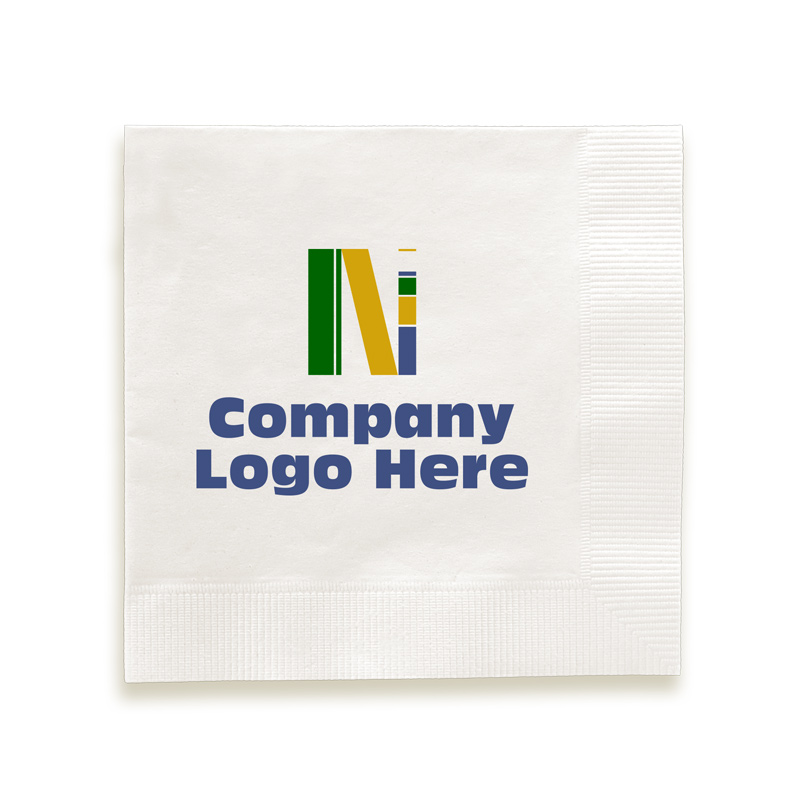 Work Event Napkins
For company picnics, team-building outings, client parties and more, you want to make your company brand stand out. Print your logo with our full-color printing process on triple-ply printed party napkins on our Custom Napkins. You can rest assured that the printing will be crisp, the colors will be true-to-life and vivid. And, the resulting product will be professional and polished.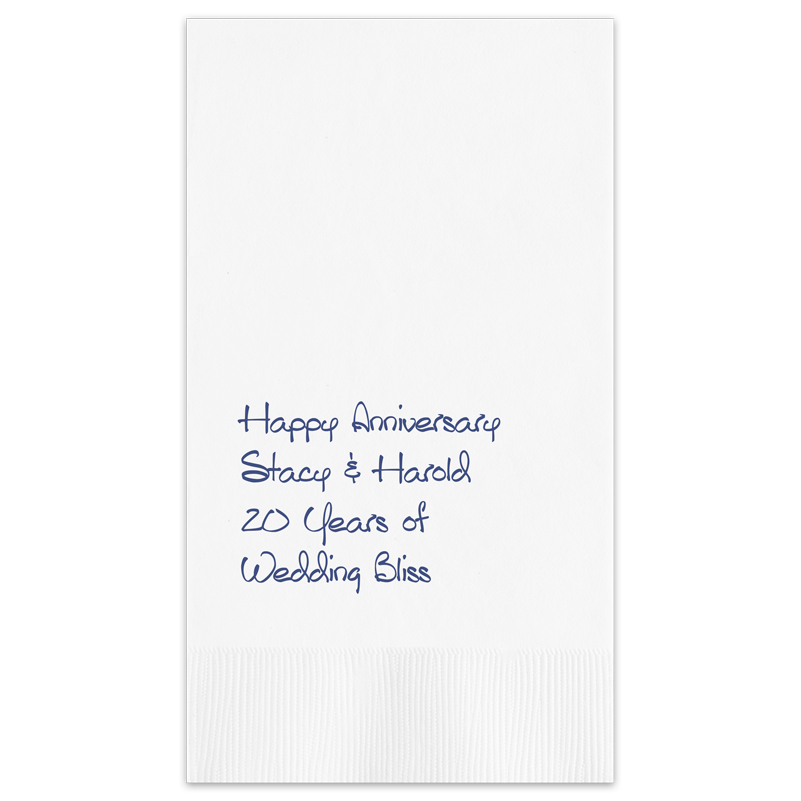 Anniversary Napkins
Your wedding anniversary will stand out with the Joyous Printed Guest Towel. These dinner-sized napkins offer a choice of 17 ink colors and 10 lettering styles, so you can find a color and look that matches your party decor. And with up to four lines of personalization, you have room to say what you want to say about the happy couple.
Our Printed Napkin & Guest Towel collection includes 54 items to select from, including full color custom logo designs, digital photo options and many of our most popular designs in your choice of 17 ink colors: Black, Blush, Cardinal, Citrus, Emerald, Fuchsia, Gold, Lavender, Navy, Pear, Pumpkin, Purple, Red, Royal, Sky, Slate, and Tropic. With all of these choices, you are sure to find colors and designs that match your vision for your event.