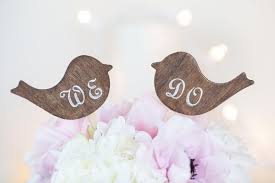 When planning a wedding or special occasion party, no detail is unimportant. That includes the table settings and color-coordinated accessories. Choosing the right flowers, décor, silver and glassware makes all the difference between bland and beautiful. Why should your special occasion napkins be any different? Just because they're functional doesn't mean they can't be just as pretty as the table linens and place settings. Your own personalized napkins or guest towels will add a touch of elegance to any event.
Our special occasion napkins and guest towels are the perfect accent for any event. Many people use our napkins for a wedding, anniversary, shower, birthday, retirement or special occasion party. Made of soft, 3-ply material, there are 27 napkins colors and 15 foil colors to choose from. You can select from monogram, single initial, multiple-line personalization, and unique lettering styles.
Many Beautiful Choices in Special Occasion Napkins
For an elegant, understated look, the Serenity foil-pressed napkin is perfect. Two lines of personalization beneath a large single initial make the ideal wedding or anniversary napkin. A Silver Leaf Framed Monogram napkin is always a classic choice as well.
For something a little more whimsical, choose the Joyous napkins. These napkins are available with multiple lines of text and let you tell everyone why you're celebrating.  Joyous is also available in guest towels, so you can feature your theme throughout your celebration.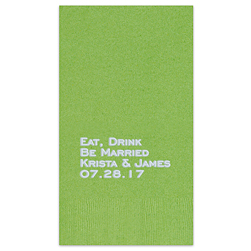 At Giftsin24, we know that every celebration is important. Whether you prefer the classic style of an embossed monogram or the shimmer of foil-pressed lettering, you'll find the perfect napkin to suit your taste. And with our 24-hour turnaround, you can rest assured that your order will always be there in time.