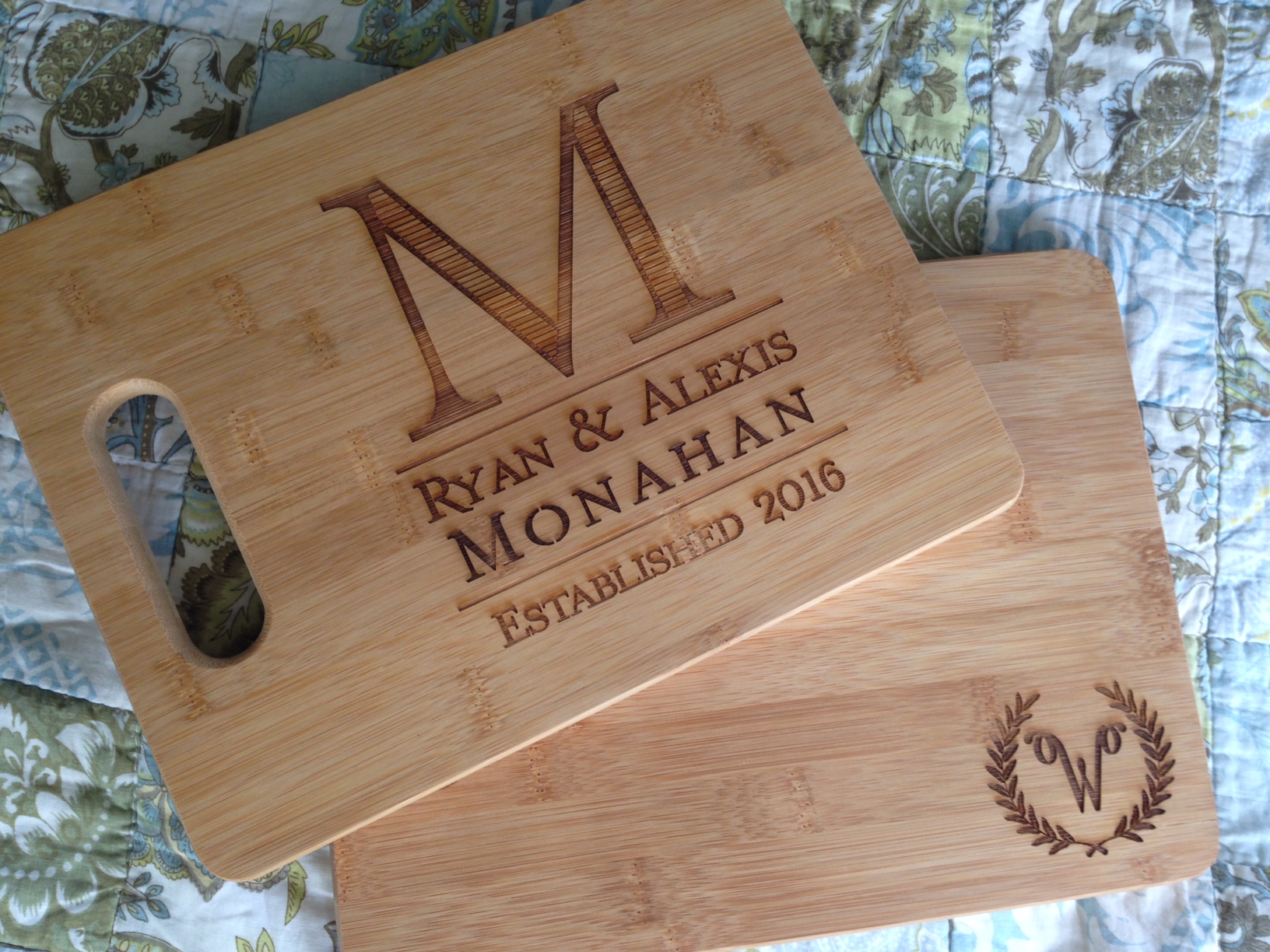 We've recently expanded our selection of bamboo cutting boards. Have you seen them? Let us make a bold statement: they are your all-in-one holiday entertaining purchase. Whether you are attending a holiday party, hosting one, or giving a Christmas gift, a personalized, engraved bamboo cutting board makes the cut for any occasion.
Who Wants One?
Because everyone cooks, entertains… or at least eats, you can create all your holiday gifts with one easy-to-personalize product.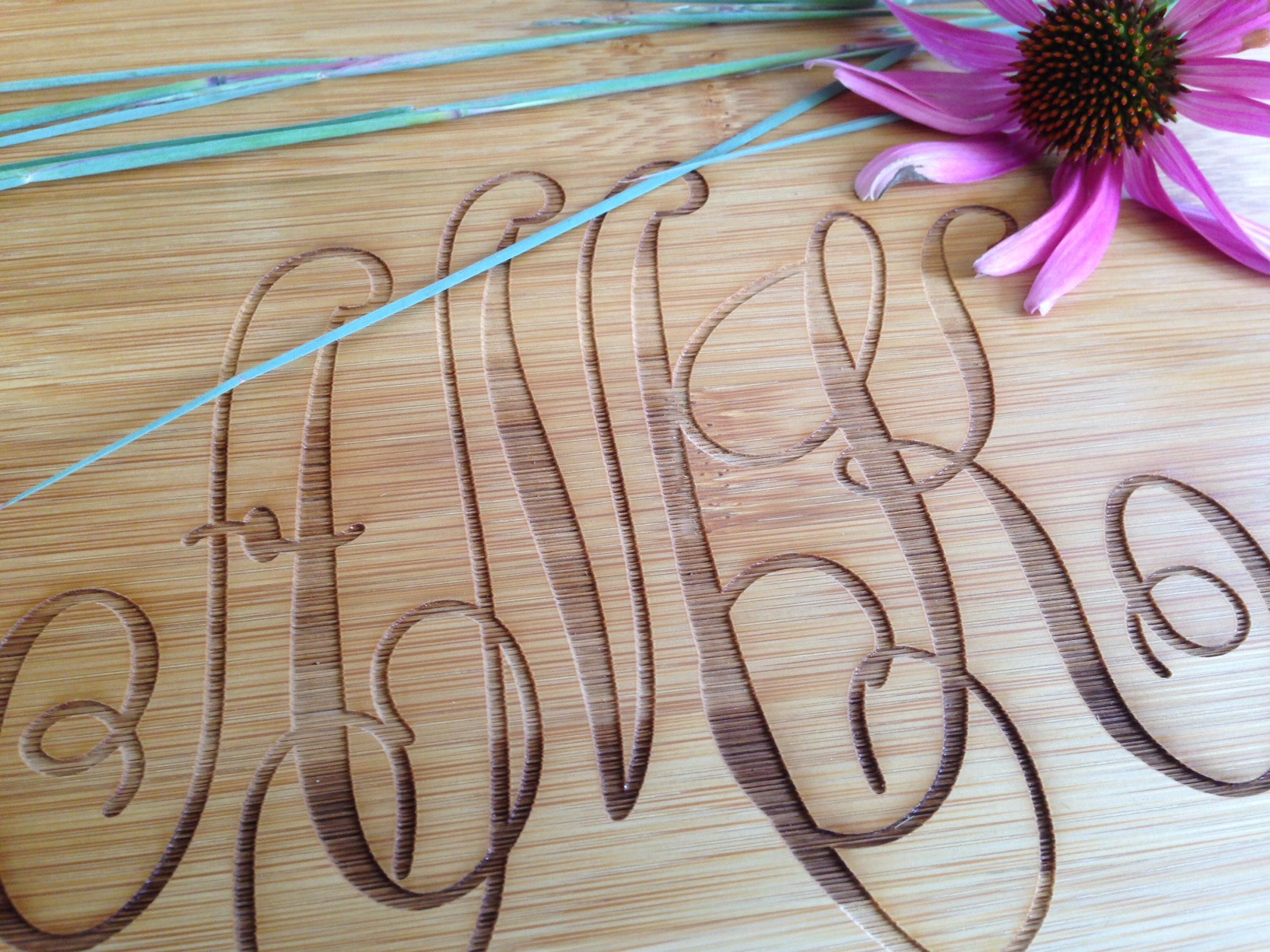 One Cutting Board, Many Uses
The durable bamboo stands up to the knife (we recommend using the non-personalized side for slicing, dicing and chopping) for everyday meal making.
And it also makes a great serving platter for any number of yummy party foods, from breads & spreads to Sunday morning muffins to evening charcuterie in front of the fire.
It also makes a particularly attractive cheese board, with ample room for a selection of cheeses and a knife.
Make it Yours in Minutes
When you are running short on time, but running long on your gift list, personalize our bamboo cutting boards in under five minutes. Our personalization tool helps you make customization choices quickly. Fill out the initials or name. Choose a lettering style. Decide whether you want the cutting board displayed on the vertical or horizontal. You're done!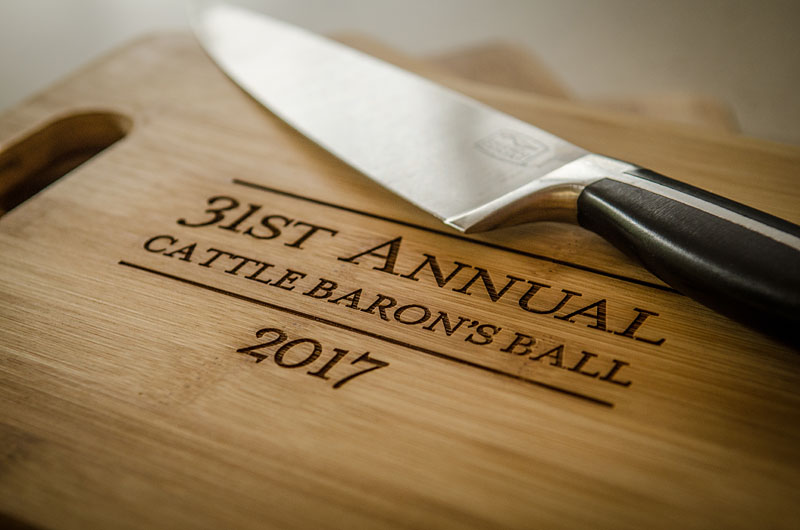 And One For…
Someone else needs one: You do! Our multi-faceted cutting boards will become indispensable in your home, and perhaps even save the day a few times. Holding pride of place — and the dinner rolls — on the holiday buffet table.  Serving up breakfast for your spouse's birthday. Chopping scallions and tomatoes for dinner (while sipping a glass of your favorite wine.) A quick serving platter when your neighbors pop in unexpectedly. No matter the occasion, you'll reach for this item again and again.
Shop the whole collection here.