Nighttime visits from the tooth fairy are a memorable family tradition. And when she tucks a short message under the pillow for that sweet little lost tooth, it's even more exciting for children. Because children typically lose 20 baby teeth from the age of 6 through 13, there are lots of opportunities to write creative notes. Save these along with other childhood keepsakes. Attached to a picture of your child sporting an adorable, missing-tooth smile, these notes are perfect for scrapbooks, too.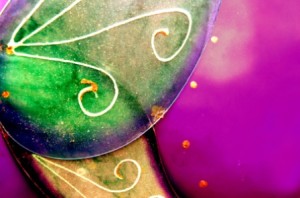 The tooth fairy can be as creative as she wants to be. She also often can use beautifully printed stationery – in diminutive dimensions, of course. Here are some of our favorite messages:
Dear Susie: Thank you for the sweet tooth you left under your pillow last night. It's perfect for my collection! From, the Tooth Fairy
Dear Juan: Thank you for the tooth–it's so shiny and white! Keep on brushing.  Signed, the Tooth Fairy
Dear LaTisha: What a fine tooth you've left for me! Please take care of the next ones that grow in. After all, you'll have them for the rest of your life! Kindly, the Tooth Fairy
Dear Lindsay:  I'm so sorry I'm late in picking up your tooth. It was a busy week, and I got tied up across the world in France, where there was an epidemic of lost teeth for some reason, I can't figure out why. Please accept my apologies. It's a terrific tooth and will go nicely with the others. From, the Tooth Fairy
Dear Marni: My, what a pretty little tooth you've left me! And this is the second one this month! You are keeping me busy! But it's always a pleasure to visit you. Keep brushing! Signed, the Tooth Fairy
Tooth Fairy Stationery
Consider several giftsin24 stationery sets that can be customized with her name. Here are our top three ideas:
Highland Enclosure:  Tiny cards for a tiny fairy. Personalize them with "Tooth Fairy" and you've got the perfect card-and-envelope set sized just right for a fairy. And with 50 cards to a set, there are enough for two children.
Roman Name Gift Enclosure: The matching envelopes, included in this set of 50 cards, easily accomodate a coin or dollar bill, perhaps even some glitter. Simply personalize with "Tooth Fairy" and she's good to go. Happy note-writing!
Dream Squares Refill:  A simple, inexpensive solution. The Tooth Fairy can add her name to these eye-catching star-themed memo sheets. Just roll them up with a ribbon and perhaps a coin taped to the center or a bill tucked inside.  With 300 pages, she won't run out.