Looking for something different to use at your next event or give as a meaningful gift? Monogrammed items are personalized just for you or your recipient — unlike generic items you can purchase from the store. Monogrammed gifts and decor are a great way to personalize your life and wow your friends. To get something creative and different, use our Personal Style Tool. Our process for choosing the right monogram design will help you pick out the perfect item with confidence.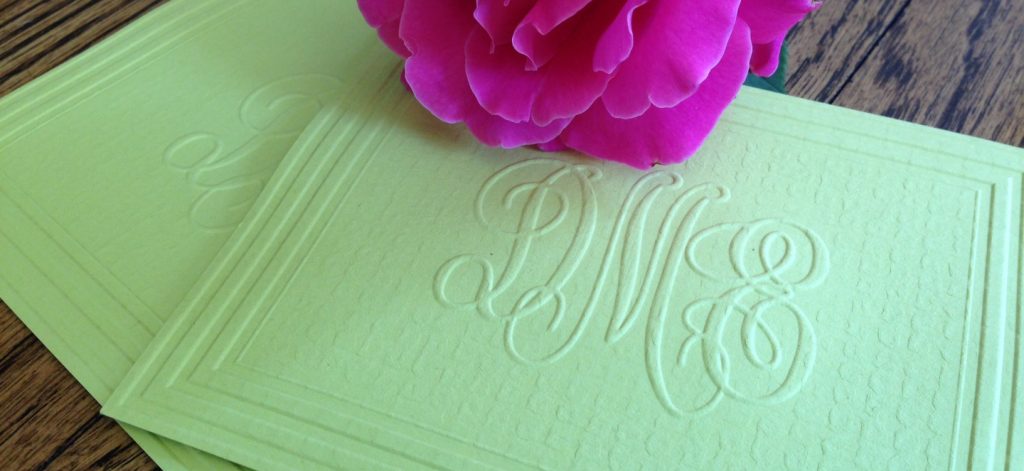 Choosing a Monogram to Personalize Your Projects
You can make unique projects by adding initials in a stylish way. A monogrammed item is created by you, but a special monogram generator will help you create your ideal mark with ease. You don't have to be familiar with design or typography to use a monogram generator and order your personalized items.
Just about everything you wear, display, use or decorate with can have a personalized mark. Monograms are the perfect way to set apart your parties, wedding, gifts and more. From etched glass coasters to napkins and bamboo cutting boards, there are tons of ways to personalize your life.
The Gift of a Monogram
Finding the right gift can be tricky. You want something that is different, but still useful and beautiful. Monogramed items are the kind of gifts that carry memories and meaning. A boss who receives a monogrammed mug for his desk will appreciate the gift as classy and professional. A bride who gets monogrammed guest towels for the bathroom or coasters for the home will see the gift as a special token of her big day. Monogrammed gifts that are given to family members can carry the weight that comes with the family tie of sharing a last name. Items that are monogrammed unquestionably belong to the recipient, which means they were carefully chosen and ordered, not selected generically.
The Right Style for the Product
Not all products are the same or have identical shapes for holding your monogram. Monograms on round coasters are probably going to look different than at the top of personalized stationery. To start in choosing the right monogram, you need to pick the item you want to mark. You may not have the space to do three letters and just prefer one. On business-focused items, you might have the letters evenly sized instead of the center letter being larger.
Consider what kind of style will work best on that item — fonts and layouts of the monogram can make the whole project look modern, chic, classic, flowery and more. Those styles will change how someone interprets the gift or how an event is perceived. A fancy wedding script might be perfect for reception table runners, but it wouldn't look right in the clean lines of a modern office. You want the monogram to fit the product perfectly for the person or space for whom or which it is being designed.
Knowing how you want the result to turn out and what product you are planning to get it on is the first step to creating a great monogram. Once you've determined the shape and style of the monogram you are going to create, the next step is to look at lettering styles.
Selecting a Unique Font for Your Monogram Design
Monogram fonts can be plain or intricate. A font that is generic will look like something that could be made in Word on your computer and printed. Some fonts are not well-made and don't create elegant design elements. At Giftsin24, we offer specialized fonts in our design generator so that even the non-designer can create a professional-grade product.
The right monogram font will enhance your design and convey the style you determined was best for the product you are marking. A font should easily fit into the space designated for the monogram without looking cramped or stretched. The monogram letters should flow into a design element but remain easy to read.
We've chosen great fonts specifically for monograms that you can't find anywhere else to give your gifts a one-of-a-kind look. We make sure those fonts are well-suited to monograms by choosing a wide variety of styles in fonts that have good spacing, balance and are readable.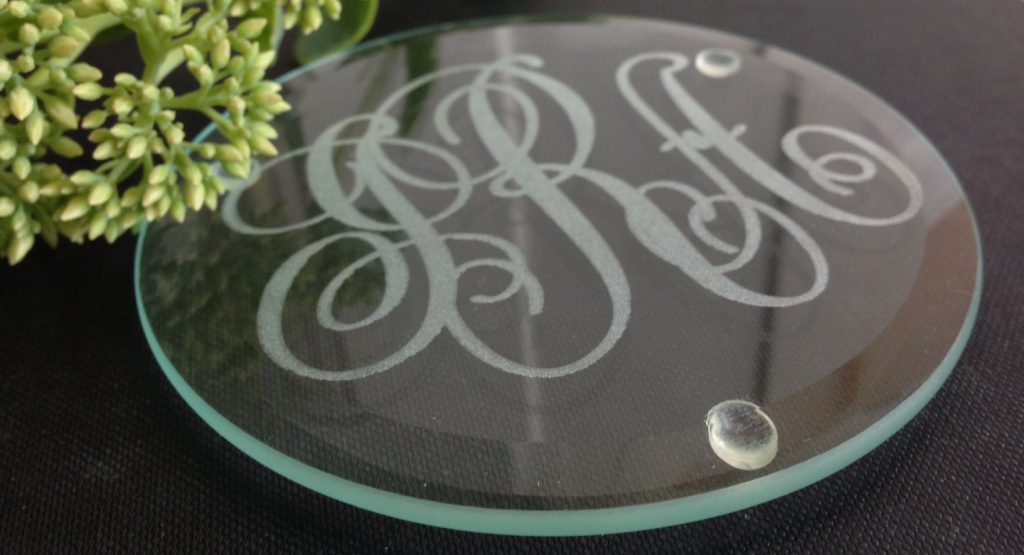 Initial Etiquette for Monograms
The last name initial is always the largest in the center if you are doing the traditional trio of letters. You can use initials for individuals or couples in a monogram.
For a married couple: The woman's first initial is first, then the last name initial. The man's initial is on the right.
For a woman: Typically, her last initial is in the center with her first initial on the left and her middle initial on the right. However, if she is married, she can use her maiden initial on the right instead of the middle name initial.
For a child: Monograms are perfect because they don't give too much information in public. While the use of a first name might allow a stranger to act familiar with a child, a monogram personalizes the item to make it special and easily identifiable. A child's monogram will follow the first, last middle initial format.
If the initials of your mark are the same size (instead of the traditional monogram with a larger letter in the middle), then the initials are in a first, middle, last name order. This often happens on shirt pockets, briefcases and luggage — among other items where lettering may be kept more straightforward and less decorative. When you've determined the shape and style, creating the monogram is simple.
Monograms Made Easy
Creating a unique monogram doesn't have to be hard or time consuming. Our special tool for generating your monogram makes the process incredibly easy. Rather than paying a designer or struggling with the process yourself, you can choose a product and use the monogram generator tool to finish the personalization process. For each of the items on our website, you can enter your information and choose the lettering style. An immediate preview will show you exactly how the monogram will appear on the product, so you don't have to guess if a specific style will look good in the space or fit correctly.
Finishing With Finesse
When ordering, certain products can be finished specially to give them an even more unique edge. You can use embossing or raised ink for a classy look that visually pops from the page. Your monogram design can be engraved on wood or etched into glass for a lasting, classy mark.
Now that you've completed the design process, you can proudly show off your monogrammed items within days of ordering them. At Giftsin24, we pride ourselves on carefully creating and quickly shipping your items. We know you trust us with your gifts and specialty items, expecting each piece to be crafted with care. We have a great customer service team that is backed by a production team built over decades. So, what are you going to personalize?