Home
>
Help & Tips
> Our Ink Colors
On this page are color samples of the inks we use on our matte-print (Lithography) and raised-print (Thermography) items.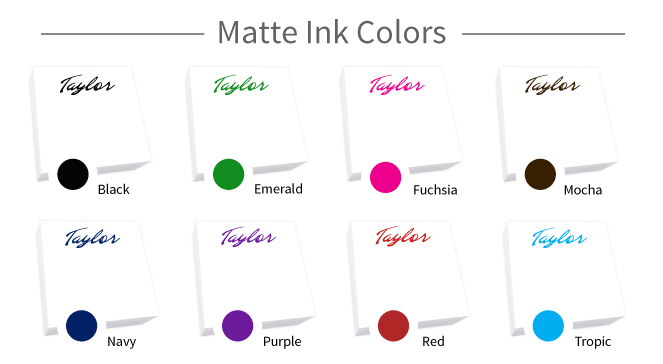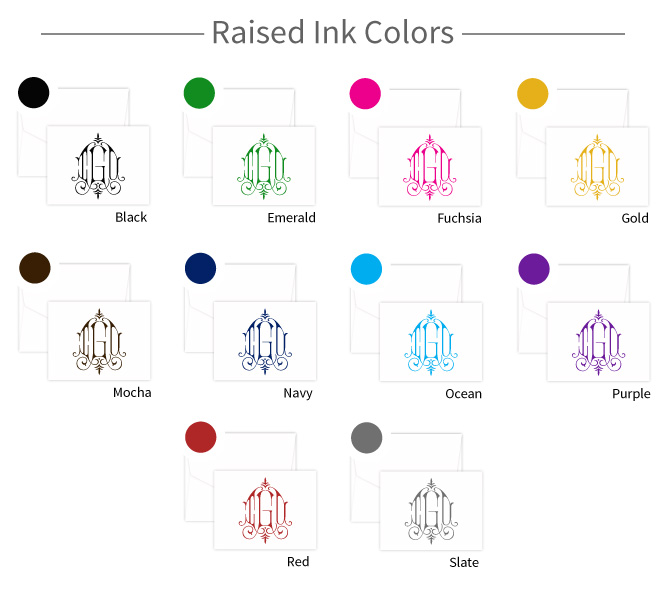 Giftsin24.com offers beautiful personalized stationery by using classic printing methods and is dedicated to producing your order in 24 to 48 hours.




The Weekly Post blogHelp centerContactLog-in/Sign-up
About usFAQPrivacy PolicySitemapRSS feeds

All materials Copyright © 2023 giftsin24.com. All rights reserved.