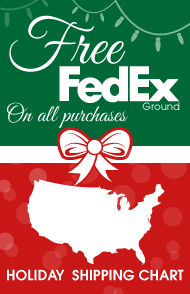 Best Selling Personalized Cards

Personalized cards are an ideal way to stay in touch with family, friends, and colleagues. Brief messages make an impact on these high-quality cards.

Shop Now

Best Selling Personalized Notepads

Our best-selling personalized notepads are the perfect fit for your home or office. Use them for messages, reminders, to-do lists and brief notes.

Shop Now

Best Selling Personalized Napkins

Personalized napkins and guest towels add style to any event. Choose from embossed or foil-stamped personalization in a variety of styles and colors.

Shop Now

Best Selling Notes

Browse our collection of best-selling notes to create a personalized gift for someone special. Professionally printed and hand-packaged in our signature gift boxes.

Shop Now

Youthful Gifts

Trendy and colorful stationery for kids. Perfect gifts for birthdays, holidays, and special occasions. Kids will love writing on their own personalized stationery.

Shop Now

Chesapeake Cards

At 4.5" x 8.5", the Chesapeake provides ample space for all your thoughts. Made of smooth, triple thick paper and personalized in one of 10 ink colors.

Shop Now
Personalized Stationery - the latest buzz
I have been a satisfied customer of Giftsin24 for years now. Their personalized guest towels are beautiful. I can't help but to rave about everything they do. A great sign of a company is how well they treat their customers and let me tell you, they keep to their promise. I am 100% satisfied. Their customer service department is also very helpful. I shop at Giftsin24 because there are no unexpected surprises. I place my order and wait, but I don't have to wait too long that's for sure. High quality and quick service is what you get when you shop at Giftsin24.com.
-- Patty VanDyke - Sioux Falls, South Dakota
Join GiftsIn24's communities to share ideas, tips and special offers!