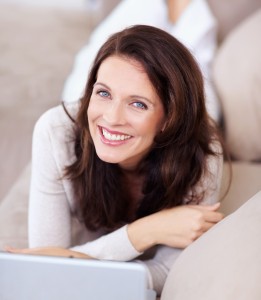 Do you have a signature style about you that is highly recognizable by your friends and family? There are some people out there that use a specific color or pattern as much as possible that it can serve as their signature. Whether you love a striped pattern with pinks and purples, or you prefer a polka dot pattern in pink and white, your signature pattern should be carried out in everything that pertains to you!
When you purchase personalized stationery, you should be able to find a pattern that is very similar to your personal favorite. Not only will this be reflective of your own personal sense of style, but people will recognize right away that the note must have come from you if it is stamped with your own personal style. In order to find a large variety of stationery and personalized napkins you will need to take your search to the internet where you will find the largest selection of merchandise to choose from.
Creating your own stationery is a great way to make sure that it reflects your own personal style. You can select a pattern, color, and font that all express your unique personality. The higher the level of customization available, the more obvious it will be that the stationery was designed by you. You can also design your own personalized thank you cards to send out.
Feel free to take your time in browsing what Giftsin24 has to offer. Giftsin24 has a high level of customization along with low prices and fast shipping. You shouldn't have to wait for several weeks to receive your personalized paper or napkins and they shouldn't cost you a ton of money.
Whether you always accessorize with a pink scarf or wear a striped purse, you can also select stationery and other paper accessories that are an aesthetic extension of your signature style. Use this stationery for any purpose that you have, it is always great to have on hand should you need to write someone a quick note saying hello or thanking them for a generous gift that they surprised you with.