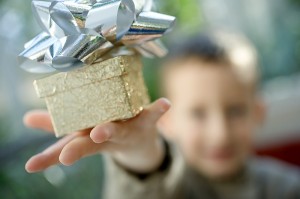 Ah, It time to go shopping for a party gift. I will be the first to admit I love going to a birthday party, graduation party or any type of gathering. It is wonderful to get everyone together to celebrate, laugh and catch up over great food and a few drinks.
Yes, I know buying gifts can be a hassle, but I still love a family and friends get together. I look forward to these family parties, seeing everyone, having a pot luck dinner and a glass of wine. There is nothing like catching up and seeing everyone.
I enjoy shopping and I love buying gifts, that's the easy part. I also enjoy looking up new recipies, sometimes an appetizer to bring, other times a side dish to pass. After I purchase my gift I run to the grocery store with my personalized grocery list and pick up all the ingredients so I can start cooking. On the other hand the two things I always forget are the wrapping paper and the card to place on the gift. I am also finding the prices of greeting and birthday cards have gone up, they are getting rather high, most greeting cards are five dollars each. Five dollars for one generic card? And on top of it for a card that four other people will give them the exact same one? This is crazy talk, and this is when I started ordering personalized gift enclosure cards.  I love these small gift cards that fit nicely on any size gift. Plus, I can personalize them with my monogram or name and have the enclosure cards printed or embossed. Ordering stationery online not only saves me money, but time, I dont have to take that second trip back to the grocery store to pick up a card anymore and I always have extra gift enclosure cards on hand for a last minute party or get together.
I love my personalized gift enclosure stationery cards.
Here are a few of our  favorite and best selling  gift cards and custom stationery note cards:
1. Embossed Gift Enclosure Cards – shop now
2. Executive Printed Gift Enclosure Cards – shop now
3. Formal Printed and Monogrammed Gift Enclosure Cards – shop now
Shop Gitsin24.com entire line of personalized gift enclosure cards today