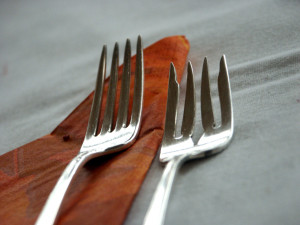 When you're planning an important party or special event, you will find that every detail of the occasion matters and deserves a special amount of attention. This is why you should include some personalized party napkins into the planning process in order to make sure that you create an even the guests will never forget. When you use personalized napkins at a social gathering, it will make the affair seem much more special, and it will add a touch of class to any sort of celebrating taking place.
You might think that something as simple as a napkin won't make much of a difference, but this is simply not the case. Your guests will notice whether or not your napkins are personalized; if they're not, they will feel as though perhaps you didn't spend enough time or attention to all the aspects of the party planning process. An astute guest is sure to notice the kind of napkins you have on display.
You should make sure the napkins match the sort of party that you are having. If the party is for a child, you should make sure the napkins convey a fun and lighthearted mood. You could pick some out that have bright colors, since kids are sure to appreciate bold, vibrant hues. A personalized foil stamped napkin set is recommended for such parties.  This way you can utilize the color of the napkin as well as the variety of foil colors available.
If the party is a more formal affair, you need to pick out napkins that add even more elegance to the surroundings. Think about a wedding reception that is being held at a famous hotel or party house. At such a reception, only the best napkins that are printed on sturdy and expensive material would be put out for the guests. You should think about keeping a sense of formality as a theme for the event. personalized embossed napkins work for such occasions, especially with monogrammed napkins or guest towels.  It gives the look and feel of elegance.
In any case, giving your napkins a personalized touch will give a great first impression with the guests of your event.