Happy holidays are here again. It's time to spread Christmas cheer again. We've planned a cocktail party to ring in the holiday spirit my friend. Invitations have already been sent through Giftsin24. A spectacular evening awaits you with Giftsin24.
Have you stocked the bar? I know we're running low on Bacardi, Absolut, Seagram's, and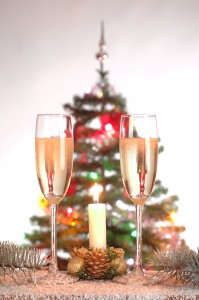 Budweiser. Do you prefer Coke or Pepsi, what about Schnapps? I know it comes in peach, peppermint and apple. Those are all good. What about Giftsin24′s Personalized Beverage Napkins? I was thinking Holly & Berry Napkins just like last year. Then I thought of Color Mist or Tint Mist Monogram Napkins in Christmas Colors. What about Paris Foil Stamped Napkins in green and red or silver and gold? What else will ring in this holiday best? Giftsin24 has the right napkin for any occasion. Its affordable style is only an order away.
The bar will serve drinks and special holiday cocktails. Of course you can have your Miller Light or Diet Cherry Coke but the bar will be serving Angel's Delight, Candy Canes, several frothy Eggnogs, English Christmas Punch, Mocktails, Holiday Hoppers, Green Apple Martinis and much more. Our Personalized Beverage and Guest Towel Napkin will light up the night and the rest of your holiday celebrations. Don't put too many cheese balls, mini anchovi pizzas, onion tarts, and cheese stuffed peppers on one napkin. The rich absorbent fine quality paper will only absorb so much. They speak of quality  food, family, friends, refreshment and fun. Celebrate all of the best things in your life with the very best in Giftsin24.  Have yourself a very Merry Christmas in all of our custom printed stationery.