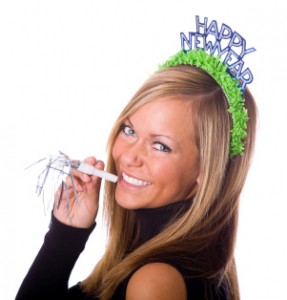 The months of November and December officially mean the holidays are here. Christmas is over, but we still have the New Year to look forward to!
This is a busy time of year for most people. The holiday music is now on the radio, the stores are filled with gifts, toys and candy. You have probably started decorating your home for the Christmas season, or at least thought about it.
You may also be thinking about all of the Christmas cooking and baking you have done  Holiday Season. Planning for dinner parties, school parties and cookie parties.
This New Year Cookie parties are bigger than ever. The week between Christmas and New Years Eve is the best time to relax and bake. The idea is for each guest to make a few dozen of their favorite Christmas cookie recipes. Then print a copy of the recipe for each guest at the party to take home with them, Everyone goes home with a fun assortment of holiday cookies to share with their family and friends.
The host of the cookie party usually servers wine, cocktails, beer and appetizers. A fun way to get into the holiday spirit is to design personalized holiday party napkins. Custom holiday napkins come in a large assortment of colors and designs. Then simply personalize your party napkins however you like.
Your guest will enjoy using these holiday beverage napkins under their drinks and to wipe their hands. Start a New Year Holiday Party Tradition this year with custom paper New Year's Eve and party napkins.
Shop now and save on all foil stamped Holiday and Party Napkins. You will receive our lowest napkin prices Giftsin24.com has ever offered!
Shop Holiday and Party Napkins