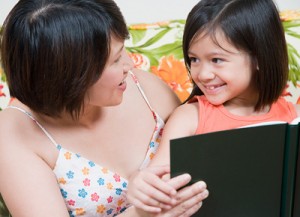 When you think of the word 'MOM', what's the first thing that pops into your head?
*Smart *Funny *Beautiful *Caring *Creative *Giving *Entertaining *Loving
These are probably just a few adjectives that begin to touch the tip of the iceberg. Isn't it amazing how one person can encompass so many emotions? Yet we don't realize the true extent of everything a mother does until we are full grown or become a parent ourselves.
If we could pay her $1 for every peanut butter and jelly sandwich she made for us, she'd be a millionaire by now. If we were to count the loads of laundry she washed for us in our youth, we'd run out of numbers. And if we were to return every single hug, we'd be hugging for a lifetime. The pantry and fridge were always stocked, amazing meals were magically presented at dinnertime, and she always predicted any need you may have, even before the thought entered your head.
Wow. Who does that?!
So what better time to honor this amazing woman in your life than Mother's Day, a day dedicated solely for her. As the Queen of the House and Master List-Maker, a personalized  Tablet Set Notepad would make the perfect Mother's Day Gift. Filled with seven different size tablets, Mom will always have paper close by, or she can spread them throughout the house for whenever an inspired moment hits her. Convenient, personalized and, best yet, made from 100% recycled paper.  "Going Green" may or may not be a new concept for Mom, but is oh-so socially chic nowadays.
Another great Mother's Day Gift idea is personalized Family Pride notes for when Mom wants to send out a more formal letter, whether it be a gracious thank you letter or proper invite to the next big family gathering. With the family name boldly printed on the cover, you know that she will send these notes out with pride.
And when Mama's happy, the whole house is happy!