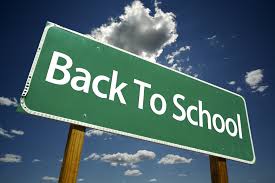 The calendar may say August, but that "back-to-school time" is right around the corner. Get organized for the year ahead with one of Giftsin24′s personalized tablets, memos or cards. Whether you're a teacher planning your day, a mom organizing your family, or a recent grad off to your first year away, we have the stationery to help you stay focused.
Moms will appreciate the convenience of our Motherly Memo. The 5" square memos offer two lines of personalization and up to five names with check boxes. They're the perfect way to communicate with teachers, bus drivers, babysitters, tutors and coaches. Contained in an acrylic holder, these memos will always be close at hand for those last-minute notes.
The Motherly Memo or Motherly Message Card would also make a useful teacher's tool. Personalized with a teacher's name and class, they would be perfect for sending a note home to parents or a reminder to a student. Check box ideas include Contact Me, Notice, Assignments, Reminder, etc. Or how about the Apple Memo Square for your favorite teacher? 275 personalized memo squares in an acrylic holder will be a welcome addition to any educator's desk.
For the student who needs to stay on top of assignments, deadlines and projects, the Organize by Day Slab or Organize by Week Slab are the perfect tools for writing down all your tasks and goals. One glance at your sheet will help you stay on track throughout the day.
The Anthony 7 Tablets with Holder is our most popular memo set. It features an exclusive, modern lettering on a set of seven notepads. Simply supply a name and choose from one of eight matte ink colors to create a unique gift or an attractive accessory for your own desk. A white-wrapped textured linen holder keeps the set neat and organized.
A new school year offers fresh opportunities for students and teachers alike. Help them be their best with fun, personalized and affordable stationery.