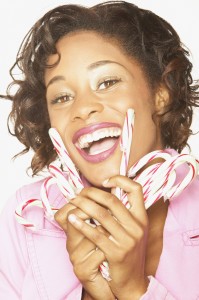 Can you believe Christmas is this weekend? The weather has been mild; we have only had one snow.
Hopefully you have prepared yourself and your family for the holiday season.
How do you get into the Christmas spirit? Does your family have any traditions that they do every year?
Here are some last minute things you can still do together as a family to prepare for the holidays and get yourself in the Christmas spirit:
Send a monogrammed personalized Christmas card or holiday note
Dress up in red and green
Turn on the Christmas music at home, in your car or in your office
Watch a Christmas movie
Sit down and have a family dinner together with your loved ones, list off the things you are thankful for
You still have time to bake some homemade Christmas cookies, pass them out to your neighbors
Take a walk outside or a drive at night and look at all the Christmas lights
Worry less about gifts and more about spending time with the ones in your family
Make a homemade Christmas ornament or decoration for your home
Do  something nice for a friend, relative, neighbor or complete stranger
These are some great last minute ways to get into the holiday spirit (if you are not already)
If you are pressed for time, the best way to send a holiday greeting is by writing a personalized message. This is a great time to use your personalized monogrammed cards and notes you have created thought the year. Send one of your favorite traditional note cards.
Your neighbors and loved ones will love to hear from you, not only will it make you smile to send a handwritten note, but they will smile too.
Custom monogrammed stationery also makes great gifts for mom, dad, office employees and the entire family. Create your persoanlized stationery gifts for every event and holiday today.
You may even get a note card in return.
View all of our personalized monogrammed stationery and note cards