"Holy smokes, look at this place!"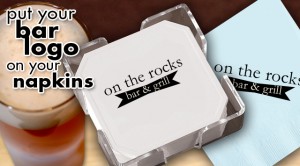 My eyes were goggling as I took that first step into my buddy Jack's basement. Well, it used to be a basement anyway. Now it seemed to be a replica of a quaint Irish pub.
"So this is where you've been!" my wife said with a smile. We hadn't heard from Jack in almost five months and had just started to get sort of worried. "You've been renovating the palce."
Jack nodded. "Remember that trip I took to Dublin last year? My cousins took me to this great watering hole that'd been around so long it didn't even have a name anymore.
"And it turns out…" he said with a smile, laying a hand on the old wooden bartop. "The owner was replacing some parts of the place. I couldn't let this old counter go, so I had it shipped home."
"That must have been expensive," I murmured touching the varnished wood. It was deep drown and oddly warm to the touch. "Is this oak?"
Jack nodded again. "It was a little pricy, sure, but once I got the idea for the basement I couldn't resist."
It was impressive; in addition to the countertop, Jack had installed faux wood paneling along the walls and floor. A great big deer head was mounted over the back of the bar (the liquor collection itself was worth mentioning) and Notre Dame pennants could be found hanging every few feet.
It was the little things that elevated the experience, too. "Hey," said my wife. "Did you get personalized cocktail napkins?" She was holding up a little white napkin with a name on it. Jack nodded happily.
"O'Hanlon's," I read. That was not Jack's last name.  "I thought you said the older place didn't have a name?"
"It didn't," Jack said. "But take a look at this."
We looked where he was pointing. Etched deep into the underside of the bartop were a number of names that seemed to stretch its entire length. All of them with the surname O'Hanlon.
"Seamus O'Hanlon," my wife read. "1687. Michael O'Hanlon, 1707. Feargus O'Hanlon, 1745."
"Patrick O'Hanlon, 1800," I read, closer to the edge. "Macarthur O'Hanlon, 1825. There's names all the way from the 1600's to …1936?"
Jack nodded, a little sadder. "Story goes the O'Hanlons were an old Dublin family, around for centuries. No one know what happened to them, but judging by the date, it looks like they may have lost their last son…David, it looks like, during World War 2. That or they decided to move away from the area."
"Either way, it's a bit sad," my wife said.
"Yeah," I agreed. "But you're honoring their memory with this place."
Jack smiled. "I guess I am." He stepped behind the bar and poured us each a glass. "To the O'Hanlons, no matter where they may be!"
We all toasted the memory of a family long past, the personalized napkins bearing witness.