Breaking the ice between two couples is often deemed as one of the most complex elements of a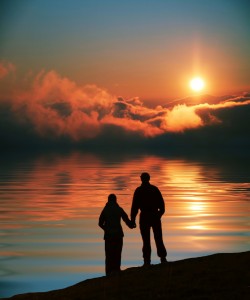 relationship. Talking to women is easy, getting to know her at a deeper level is truly an enigma itself. In the initial phase of the relationship, it is very clear that you can spend long hours with your partner. However, you want to extend just beyond the friendly hug and kiss. Most guys are petrified and befuddled in trying to understand their significant other with small talk. Let's face it, we run out of words to say. Hence, this higher level of connection has to from an emotional level where both of you can understand each other without exchanging any words.
The key towards getting to know her better consists of many elements. The first and foremost aspect is to make her comfortable with you all the time. Communicate with her through honesty, affection and sympathy. If something is bothering her, ask her and show sympathy with your words and body language. Touch her affectionately can ignite her senses of comfort that might be lacking in her life. The fact that women love to talk about themselves is no joke. Be genuine, humble, and honest with her and watch her open up to you like a book.
The second element towards "breaking the ice" is sparking curiosity in her imagination through confidence. Curiosity truly does wonders because it holds the emerging power to excite imaginations. When a girl thinks you are charming, she is more likely to engage in discussions that are very personal to her. Exciting a girl's imagination is fascinating because it makes you a very special person from her perspective. When you bring that ability and are focused on having fun, that vibe is indeed infectious.
The final element towards "breaking the ice" is making her feel like a queen on regular days. Do not wait for Valentine's day or her birthday to show that you want connect with her. Surprise her with flowers, chocolate and most importantly personalized notes that sparks her interest. Leave her a personalized note card at her work desk inviting her for a lunch date or a dinner afterwards. These actions are crucial because they show your charisma but at the same time portray the fact that you love spending time with her. It also "keeps her guessing" which again ignites her senses and allows her to be open about her secret endeavors.